Caring for Clients has been recognized as one of the leading advisory firms in Canada by being listed in the 2017 edition of Wealth Professional Canada's Outstanding Advisory Teams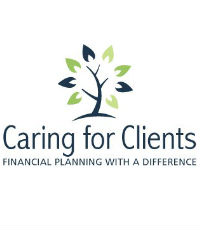 Toronto, ON
Established:
2000
Number of employees:
7
AUM:
$180 million
Winner of the Award for Best Practice, Independent Advisor Office (Fewer Than 10 Staff) at this year's Wealth Professional Awards, Caring for Clients has been in operation since 2000. Now 17 years in, founder Rona Birenbaum credits a strong team spirit as being central to her firm's success.
"I don't have a monopoly on great ideas," she says. "I learn from my staff, and they learn from each other. It allows the business to have a life beyond my time. This is essential because our clients will need us well beyond my planned retirement in 15 or so years."
Birenbaum refers to Caring for Clients as "my second family," and that bond has allowed the group to succeed in a highly competitive environment. The firm provides a bespoke service for clients, which Birenbaum believes is what sets it apart.
"The specialists that we recommend depend entirely on the client need," she says. "Sure, there are the obvious ones like accountants, lawyers, Realtors and mortgage agents. Less obvious but equally valuable professionals can address a range of client needs: website designers, writers, IT experts, insurance brokers, family law professionals, tutors and renovators/contractors."
In addition to greater client demands, increased compliance requirements are also putting a burden on industry professionals. "It's not pretty – it has cut into our client service time, increased the cost of running the practice significantly, and frankly, taken some of the enjoyment out of our daily work," Birenbaum says. "If our clients knew the extent of these impacts relative to the incremental benefit to them as our clients, they would be horrified."
Despite those headaches, financial advice is still a profession that excites Birenbaum and her team. In a time when many larger firms are cutting back on staff, she has added three new members to the team over the past 18 months.
"We have been turning away business regularly this year," she says. "I am not willing to grow at the expense of serving our existing clients, or at a pace that is beyond what is reasonable for the team to deliver and still love coming to work every day. Once the current team is operating at 90% of their capabilities, I will look to add to the team."
"I don't have a monopoly on great ideas. I learn from my staff, and they learn from each other. It allows the business to have a life beyond my time" - Rona Birenbaum, Caring for Clients
WPC: Has the focus of your firm changed since it was formed?
Rona Birenbaum: No, we were one of the first firms in Canada to offer fee-for-service financial planning and fee-based wealth management. That model has enabled our unbiased, dedicated, client-centred approach for 17 years now. We're proud of our track record of steady growth, client retention and client satisfaction.

WPC: Do you believe independent advisory firms have a future?
RB: The future is looking bleaker all the time. If Canadians knew that the independent advisory model is shrinking and potentially at risk of extinction, and they understood the importance of having access to independent advice and service, they would be up in arms. But then again, we Canadians love our banks. The warm, fuzzy feeling one gets by dealing with a bank or bank-owned firm is nice, but there is a trade-off being made that, I think, many Canadians don't appreciate.