As responsible investing becomes more widespread, writes Ryan Colwell, advisors must be fully informed about what they're signing their clients up for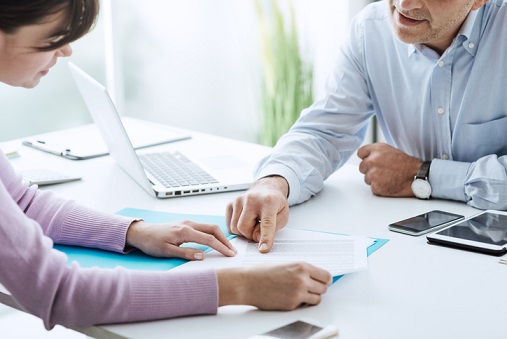 Strategies have gone mainstream. CI, Franklin Templeton, Mackenzie, HSBC and State Street all issued RI press releases in 2017. According to the Responsible Investing Association's 2016 Canadian RI Trends Report, 92% of clients have shown interest in RI. Now morethan ever, advisors need to do their homework. While I'm excited by the increased attention RI is getting, it makes me wonder if simply signing the United Nations Principles of Responsible Investment [UNPRI] is a strong enough case to advertise as responsible investors.
Take, for example, CI Investments. A few months ago, I happened upon the company's website and noticed a press release announcing that CI Investments had signed the UNPRI. The press release read: "In becoming a signatory, CI joins some of the world's largest investment managers, representing more than US$60 trillion in assets under administration."
CI also released its Responsible Investment Policy the same day. A quick read of the four-page document revealed that while it is a great first step, in my opinion, their commitment to RI remains measured. CI seems to have committed to only "consider" environmental, social and governance [ESG] issues, and with the exception of cluster munitions, CI will not negatively screen out anything from its portfolios. "Although we believe ESG factors are usually an important consideration," the policy reads, "we generally do not exclude any particular investment or industry based on ESG factors alone."
CI makes no mention of a best-in-sector approach (i.e. investing in companies that are ESG front-runners) or impact investing (investing with the intention to generate a beneficial social or environmental impact). However, CI does discuss active ownership – the concept of using share ownership to compel corporations to address ESG concerns. "CI Investments' portfolio managers and analysts meet with the entities in which they invest on an ongoing basis," the policy reads, "and often discuss the risks and opportunities relating to ESG factors."
While CI's engagement policy seems to revolve around better understanding how ESG issues will affect the specific companies they invest in (a good thing), the company fails to discuss using its power as a shareholder to influence those companies to improve. This represents a missed opportunity, in my mind. The use of shareholder proposals (which gives shareholders the right to circulate proposals for a vote at the company's AGM) is also not mentioned in the document.
CI is not alone. Many other mutual fund companies have announced similar 'RI-lite' statements recently. Far from criticizing CI and others, I applaud their entry into the RI market – but I wonder if it is enough.
To be a signatory of the UNPRI, investment managers must sign the six internationally recognized Principles for Responsible Investment, which include a number of key aspects of RI, such as ESG reporting, transparency, active ownership and ultimately incorporating ESG into the investment decision process. What is concerning is that as the UNPRI website explains, "The six principles themselves are voluntary and aspirational. For most signatories, the commitments are a work in progress and provide direction for their responsible investment efforts, rather than a checklist with which to comply."
The UNPRI goes on to say that "the only mandatory requirement ... is to publicly report on your responsible investment activity through the reporting framework." Currently, even if a company's mandatory report indicates no RI activity, it can continue to be in good standing with the UNPRI.
While I don't suspect any company would do such a thing (the report is, after all, public), I worry that clients and advisors won't dig through the details to understand the major differences between the growing numbers of offerings in the Canadian mutual fund universe. If advisors don't 'know their product,' clients might find they are not getting the level of RI commitment they had hoped for.
Ryan Colwell is a responsible investing specialist with IPC Investment Corporation/C&C Planning Group in Georgetown, Ontario.