Family office expert explains how to embark on this conversation to make sure it reflects parents' values and beliefs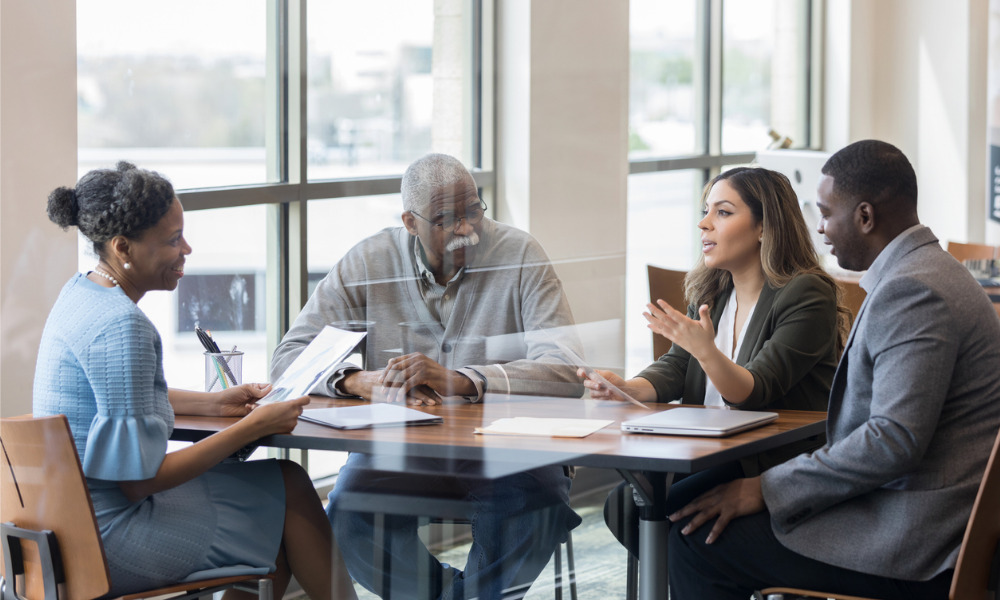 In the second article of our series exploring the top concerns of family office clients, we will share some of the best practices to facilitate family discussions to prepare children for the unique complexities family wealth presents.
Parents with significant wealth are often hesitant to share the details of their financial success with their children. They understand it is important to do so but are wary of how this disclosure may impact their children. However, children of wealth likely already know more about their family's wealth than their parents realize.
Parents may inadvertently communicate their family's wealth to their children from a young age simply through how they live their lives. The cost of cars, homes, family vacations, or even the value of a family enterprise may be found by curious children through a simple google search. As children grow, so too do their social circles outside of their family. They will begin to notice how their family's wealth compares to that of their friends and peers. If they don't, these same friends or peers may even tell them.
As we begin this process with our clients, I reassure them that in revealing their status as a family of wealth, they are not telling their children something entirely new. Instead, by entering into this important dialogue, they have the opportunity to understand what their children know or have assumed about the wealth of their family. It is a chance to correct any improper assumptions and to share the true details of their wealth.
A family wealth discussion means different things to different people. Parents do not need to disclose figures to have an effective conversation about their family's wealth. However, sharing their values and beliefs surrounding their wealth is encouraged as it provides context to their wealth, without which it cannot be fully understood, assessed, or appreciated.
Though wealthy parents understand the importance of having these conversations, they may be uncertain of how and when to begin. This article will address the practices our group incorporates to allow our clients to confidently move forward with entering into this dialogue with their children.
The role of the family office
Some families choose to go it alone and tackle these conversations with their children without any external help or advice. However, with the share of Ultra High Net Worth individuals who created their own wealth accounting for over 72% of the global ultra-wealthy population in 2020, this conversation is new to many of the people to whom it is, perhaps, most important.
As this is a top concern of family office clients, family offices have experience and expertise in this area and are often engaged to lead, facilitate, support, or walk alongside clients in this endeavor. Established family offices have tried and tested best practices that can help clients avoid the potential pitfalls of these conversations.
It is important for clients to explicitly share with us what this conversation looks like for their families. We have found it most useful for clients to frame this as what they hope to accomplish by entering into this dialogue with their children. When we know our client's end goal, we can propose the steps that our experience allows us to know are predictors of success and will ultimately get the client to where they want to go.
It is also important for clients to be explicit about what they plan to disclose to their children. Are they comfortable disclosing figures, or do they see values, expectations, or roles within the family or family business as the focus of the conversation? If their children are of an age that they feel is appropriate and comfortable for them to do so, often it is beneficial to have their family members meet with us separately to understand what they would like to get out of the process as well.
Values and beliefs surrounding wealth
Before including children in the discussion, it is important for parents to first put the work in on their side. By this, I mean taking the time to reflect on their thoughts and values around money. Some questions that we work through with our clients include:
What does wealth mean to them?
How does their wealth impact their sense of who they are?
What responsibilities does their wealth carry?
What do they hope wealth does for their family?
What do they hope their wealth can do for others?
What events in their lives have shaped their beliefs about wealth?
Who has shaped their beliefs about wealth?
How do they want to be perceived by others regarding their wealth, and what decisions are they prepared to make to live that lifestyle out?
What are their family values?
Something I remind clients of as we work through this process is that children are quick to question differences between the words and actions of their parents. Sometimes it may appear that parents are living out of alignment with their values though this is not the case. For example, I often encounter clients who have a deep appreciation of strong work ethic and consider it a significant contributing factor to their financial success. However, this same success and their time in life mean that they now prioritize their family values and choose to spend more time with their spouse, children, parents, or other loved ones over spending more time at work.
In instances like this, it is worth considering how together we can educate their children to understand the reasons behind the differences between what they say and how they live. This is especially important if their children were not old enough to first-hand understand the hard work that went into building their wealth.
Open lines of communication
When it comes to when to have these conversations, early and often is best. It is great if this conversation starts when children are young, but if it did not, then the second-best time to start is now. This conversation is not one of those 'one and done' instances but rather an ongoing dialogue that must be entered into at different times and maturities of life and lived out through the family's actions. This approach is more akin to the constant dripping of information onto children than a fire hose of knowledge.
This is a two-sided conversation, and we begin by hearing from our clients' children by first asking them questions about their understanding of their family's wealth. It is important to understand this information before the children hear from their parents. If their assumptions are incorrect, we have the opportunity to address this in a sensitive manner. This step is all about moving from an understanding of the values and beliefs of the parents to an agreement of the values and beliefs of the family.
When it is time for the parents to share their thoughts, we try to make it as accessible and interesting as possible. To do this, we work with clients to ground their values and beliefs in real-life stories and experiences. This not only makes this more engaging, but we have found that it leads to further appreciation and respect for the values and experiences of the parents. When our client families have shared their values and beliefs surrounding their wealth, they often want to share the strategy for their wealth that allows them to live out these beliefs as well.
Sharing details of a wealth strategy with children often requires some necessary knowledge as a precursor to this. Financial literacy is an element of this conversation I would argue is critical in this case and beneficial in every instance. Though there is a practical element to educating children in financial literacy, we advise clients that fear their children are too young to appreciate every aspect of their wealth that this should not prevent them from beginning the conversation. In our office, we offer numerous child-friendly resources on this topic to accomplish this foundational education piece.
Documenting values and beliefs
Writing down goals is often heralded as critical to achieving them. Indeed it can increase the likelihood they are accomplished by 42%. Writing down the answers to the questions on your values and beliefs surrounding your wealth is beneficial in some of the same ways that it is beneficial to write down your goals. It forces you to clarify and focus on your values and beliefs, to return to them easily and often, and to share them with others. Just as it provides their children with a context for their values, it does this for the parents too. In both cases, it lends a level of greater understanding, appreciation, and likelihood that the family will live in alignment with their values or at least know when they have strayed from this path.
Revisit periodically
Different ages and life experiences mean different conversations and questions. Though values often remain the same throughout our lifetimes, their interpretation and application may differ as we move through the different stages, challenges, and opportunities that life brings. As kids grow older and mature, it is important to continue this discussion while also gaining an understanding as to what their values are and how they develop as the future stewards of the family wealth. Discussing wealth in an intentional, thoughtful, proactive, and understanding manner helps ensure that children are prepared for the unique elements that wealth introduces into their life and is fundamental to enabling them to become healthy, happy, and productive members of society who understand and appreciate wealth.
In our next article of this series on the concerns of family office clients, we will explore the considerations and complexities surrounding family businesses.
Marvin J. Schmidt (CIMA, CFP, TEP, B. Comm) is the Founder, Principal and Senior Wealth Advisor of The Schmidt Investment Group, an award-winning multi-family office and wealth management practice in Canada at CIBC Private Wealth. Marvin is recognized as a top wealth strategist and leader in the investment industry in Canada. This year, Marvin was listed amongst Canada's Top Wealth Advisors in the Globe and Mail national ranking. In 2020, he received the award for Canadian Advisor of the Year in the national Wealth Professional Awards.
Visit www.TheSchmidtInvestmentGroup.com to learn more about Marvin J. Schmidt and The Schmidt Investment Group.
CIBC Private Wealth Management consists of services provided by CIBC and certain of its subsidiaries, including CIBC Wood Gundy, a division of CIBC World Markets Inc. "CIBC Private Wealth Management" is a registered trademark of CIBC, used under license. "Wood Gundy" is a registered trademark of CIBC World Markets Inc. Marvin J. Schmidt is the Founder, Principal and Senior Wealth Advisor of The Schmidt Investment Group with CIBC Private Wealth. The views of Marvin J. Schmidt do not necessarily reflect those of CIBC World Markets Inc. If you are currently a CIBC Wood Gundy client, please contact your Investment Advisor.
Copyright © 2022 The Schmidt Investment Group. All rights reserved. This article may not be reproduced without permission.