In an op-ed exclusive to WP, FSRA responds to recent criticism of title protection framework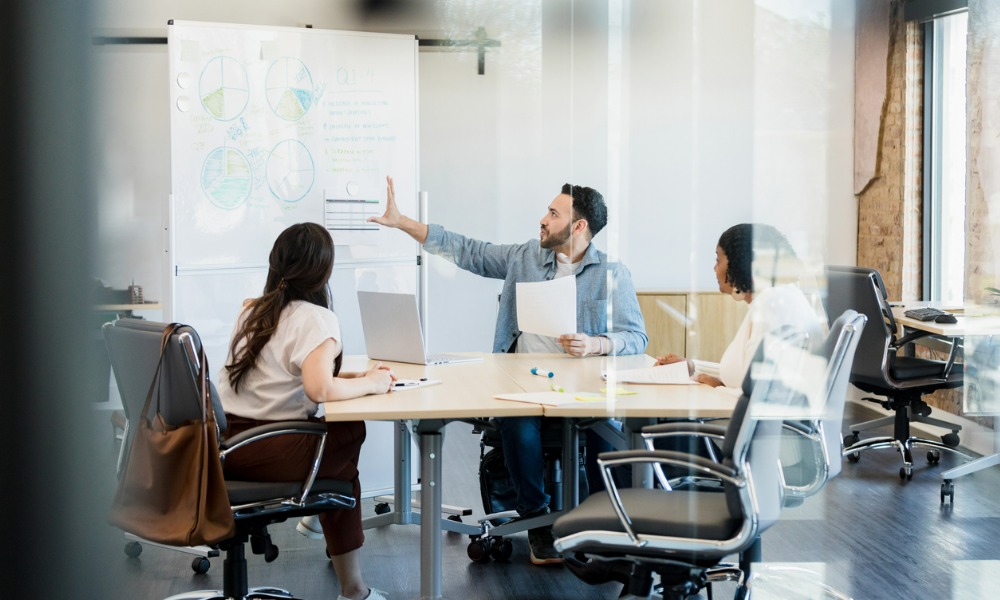 Until the Financial Professionals Title Protection Framework came into effect, anyone in Ontario could call themselves a "Financial Advisor" or "Financial Planner". New investors and their families seeking advice or financial plans would need to navigate through a complicated array of titles with little assurance that the "financial advisor" or "financial planner" sitting across the table from them would be subject to any requirements. They might receive advice from unqualified so-called "financial advisors" on high-risk investments, or investments that are only suitable for clients with a high net worth. This was not acceptable.
Indeed, research we commissioned in 2020 told us that the majority of investors in Ontario believed that the use of the "financial advisor" title was already regulated. With the introduction of title protection, investors can now confidently work with a financial advisor or financial planner knowing that the professional has met minimum standards for proficiency and continuing education, and is subject to a code of conduct that requires that the professional put the interest of the client first. This is long overdue and addresses a significant gap in regulatory oversight.
The title protection framework is intentionally designed so that any professional designation granting or licensing body that meets minimum requirements can apply to be approved by Financial Services Regulatory Authority (FSRA) as a credentialing body.
Some have called for a framework that disqualifies the use of all titles other than "financial advisor" and "financial planner". This would effectively prohibit a number of titles and registration categories that have been established by other regulatory bodies.
Some investors may also have the view that the "Financial Advisor" framework may not be adequate for their needs. For such investors, there is a clear and accessible solution that has been included in the framework. Those who are interested in dealing with a financial services professional who has proficiency in multiple investment categories, or who has a robust understanding of tax and estate planning considerations, will find that these competencies are included as part of FSRA's framework for the use of the "Financial Planner" title. These investors may wish to seek the services of a Financial Planner.
The minimum standards for credentialing bodies, and the robust process for approving credentialing bodies, were determined after extensive consultations, and are objectively applied by FSRA when reviewing applications. In order to be approved, credentialing bodies must clearly demonstrate that they provide a minimum standard of education, require credential holders to complete continuing education, abide by a code of conduct which includes putting clients' interests first, and are subject to a complaints and disciplinary process. All approved credentialing bodies meet these requirements, and will be subject to periodic supervisory reviews. FSRA plans to publish the results of such reviews to identify trends and opportunities for improvement.
After public consultations, FSRA also established and implemented a process for reviewing the performance of credentialing bodies. We are confident that this will enable FSRA to identify where credentialing bodies, or their title users, are not meeting minimum standards or are applying inconsistent practices, and will allow us to take corrective action quickly.
In March, we announced that FSRA and the New Self-Regulatory Organization of Canada (New SRO) are working on a model which would see New SRO become a credentialing body for financial advisors. We believe this is a positive step forward which will further FSRA's continued efforts to protect consumers and foster a sustainable, competitive financial services sector. We are confident that accreditation through New SRO will maintain high proficiency standards and give investors confidence that they are dealing with qualified and committed Financial Advisors.
By adopting the title protection framework, we are ensuring consistent knowledge and quality across the board. Financial Planners and Financial Advisors in Ontario will now be required to meet minimum standards and a level of proficiency which will help retail investors prepare themselves and their family for a better future.
Huston Loke is Executive Vice President at Financial Services Regulatory Authority of Ontario.