The key to remaining relevant in a rapidly evolving industry, writes Steven Furtado, is leaning into the change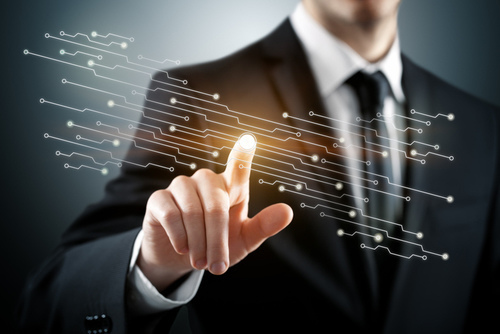 Evolution is a fact of life. Defined as any process of formation or growth, evolution is visible in much of what we do on a day-to-day basis.
The financial services industry is no exception. Over the last decade, we've seen rapid advancements in the way information is processed, the platforms we operate on, the way we stay organized and how we market ourselves as professionals.
For example, while many of us read a newspaper, we usually do so via a phone or tablet; information today is instant and in the palms of our hands. You can even find programs that integrate with Bloomberg and social media to scrape for keywords anywhere in the world so that trades can be made before the information prompting them has reached the mass media.
Some look at this technological evolution in our industry and see a threat. ""How can I be replaced by an algorithm?" these fearful observers ask. "Surely robo-advisors can't service my clientele the way I can." Yet companies offering user-friendly, interactive, algorithm-based solutions continue to grow their AUM by the millions.
To remain relevant, you should embrace this change – because it's happening, with or without you. Embracing and integrating something like a robo-advisor platform into your practice can keep it from becoming a threat to you. Furthermore, it can potentially open the door to an entirely new prospect pool. This fact might provide the most compelling argument for even the most intransigent Luddite to embrace technology.
The biggest shift of wealth from one generation to another is looming; the advisors who are better equipped to serve the tech-savvy heirs of this wealth transfer will have a higher likelihood of retaining their assets. While baby boomers might have been content to meet their advisors for a financial review once or twice a year and receive the odd letter or statement in the mail, the generation that will succeed them is turned off by physical mail and annoyed by outdated investment information or projections that can't be seen in real time on their mobile device. This generational shift guarantees that the advisor with the most user-friendly and interactive platform will be the most sought-after.
For my part, I only began making a point of integrating technological tools into my practice after losing an opportunity to work with a very affluent individual due to my lack of technology. In this instance, the client – the CEO of a tech startup – needed a solution that allowed him to index and rebalance cost-effectively on a visually pleasant mobile platform, something that was beyond my scope to provide.
I'll never forget the way it played out. He said, "Steven, I need to be able to pull my phone out of my pocket and know exactly how my assets are performing on the spot if I so choose." Although disappointed, I agreed, and from that moment on, I've been in constant pursuit of new and innovative ways to make the client experience more customizable and efficient.
Today, a growing number of my clients are business owners, many of them in tech startups. My experience with the tech CEO was crucial in the evolution of my practice and service offering. The outcome could have been vastly different had I not chosen to accept the fact of a very real demand for technology in our industry today. Such a factor could well be the differentiator that ultimately makes an advisor more referable.
Despite this demand for technology, the future won't solely involve robots managing vast amounts of wealth; there will always be a place for the human touch. The advisor's role must evolve to encompass all other aspects of the wealth management process so that clients can engage with someone who understands how their investments affect their estate, their tax liabilities and their needs for insurance as they progress through life.
At some point, you must either evolve or get left behind.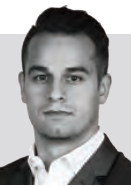 Steven Furtado is a Montreal-based investment advisor at Peak Financial Group, where he landed after a stint trading futures at a startup trading school and venture capital firm.