Expanding your team isn't just about lightening your workload - it's about unlocking new possibilities and delivering exceptional service to clients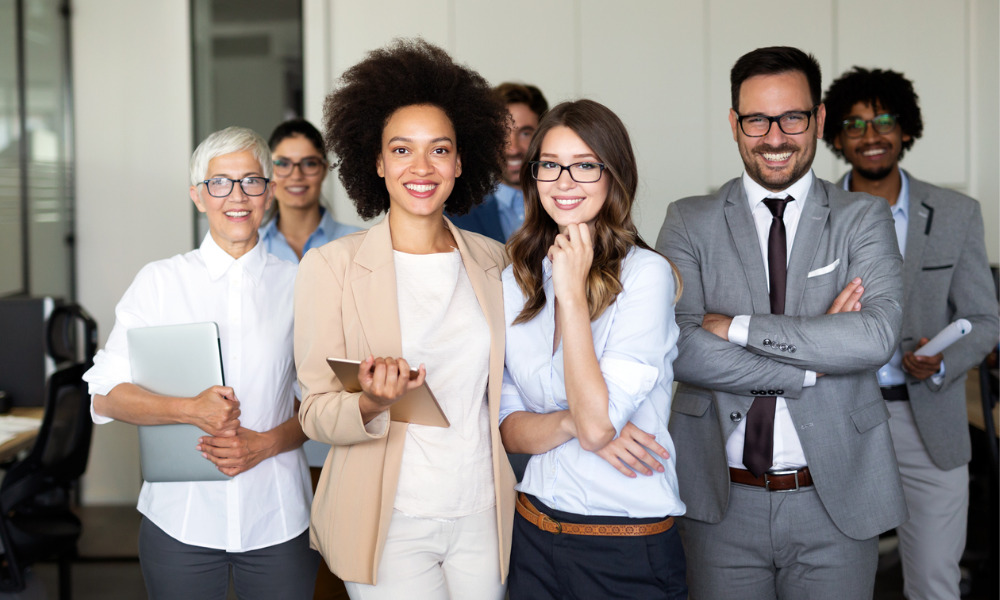 I was recently asked what I wished I had done differently during the course of my 33-year career as a financial advisor. My answer: I should have grown my team sooner and faster. I say this even though my team grew to 6 plus me, faster than most advisors, at a time when most of the financial advice industry had not yet realized the value of team building. As I mentioned in the first article of this series, I believe my practice would have plateaued at about 20% of its final revenue and assets under management (AUM) if I had not grown my team beyond one assistant.
I have also been asked, how big should an advisor's team be? Common sense tells us: the appropriate size of an advisor's team depends on the size of the practice, how much the advisor wants to grow, and the practice's service model, including the advisors' approach to investing, financial planning and tax services. Larger practices and more extensive services usually require larger teams. However, advisors who wait until they have more clients (revenue) before adding a team member, often plateau indefinitely because even advisors relying on referrals need growing teams to acquire and service new clients. It is truly a "chicken and egg" situation.
When I was spending all of my time and energy responding to the day to day needs of my clients, I was basically "running as fast as I could". It was impossible to free up my mind to develop or implement any new service, marketing or practice management ideas. I also discovered that being too busy was actually costing me referrals. A client explained that she did not refer clients to me because she believed I was already too busy, and she did not want to share my time with more clients. I wonder how many clients were thinking this, but not telling me. Adding team members likely eased her concerns and improved my level of service, as a few years later the same client referred her husband and a dear friend to me.
When should YOU add a team member?
I recommend that you work with your existing team members to answer the questions below as they relate to your practice. Each "yes" answer could indicate that it is time to add your team:
Are you or your clients unhappy with the timeliness or quality of your practice's responses to their needs and requests?
Do you find yourself or senior team members performing necessary tasks that feel like a poor use of time, or that someone else could do better?
Are you and your team so busy responding to the day to day needs and deadlines of individual clients that you are unable to do or think of much else?
Are you and/or your team members feeling overtired or in danger of burning out?
Do you and/or your team need more time to think of or implement ideas to better serve existing clients?
Does your team lack the expertise to provide the services you wish to provide?
Do you and/or your team need more time to think of or implement marketing and prospecting ideas to find new clients?
Does your team lack the capacity to handle new opportunities such as a large new client or a group of clients from a retiring advisor?
Will service be severely disrupted by the unexpected departure of a team member?
Are you expecting increased compliance demands or upcoming system changes that will take time away from client services?
Would you like more personal time but don't want your practice to suffer or stop growing?
If you are answering "yes" to some of these questions, you are already understaffed and are probably experiencing a lot of frustration. Your practice, your personal peace of mind and the peace of mind of your team members is likely suffering. The more understaffed you are, the more challenging it becomes to carve out time to hire the additional help you needed yesterday, and you will be tempted to rush the hiring process. I know this because it happened to me several times during my 33 years as an advisor.
Adding another team member can significantly reduce frustration and boost your team's productivity. If you believe the need for additional help is temporary or related to short-term projects or seasonal demands, consider outsourcing a project or hiring a contract worker like university/college co-op students or summer interns. I often hired university co-op students on four or eight-month contracts. They were cost-effective, usually eager to learn, and there were no long-term obligations. The students were capable of handling simpler, repetitive, time-consuming tasks, which saved time for the rest of the team.
The series of questions should be revisited during your annual practice planning process and whenever you are feeling frustrated or overwhelmed. By honestly evaluating the current limitations of your practice and recognizing the signs of being understaffed, you can take proactive steps to alleviate frustration and boost productivity. Remember, expanding your team isn't just about lightening your workload—it's about unlocking new possibilities and delivering exceptional service to your clients.
Christine Timms is a retired financial advisor who has authored three Handbooks for the Professional Financial Advisor including "Team Building for Financial Advisors" (paperback and ebook available through Amazon). Her website, christinetimms.com, provides descriptions and testimonials, as well as introductions (written and audio) of each book and videos of tutorials for templates.