Many advisors think they can't afford to build a team, others would say they can't afford not to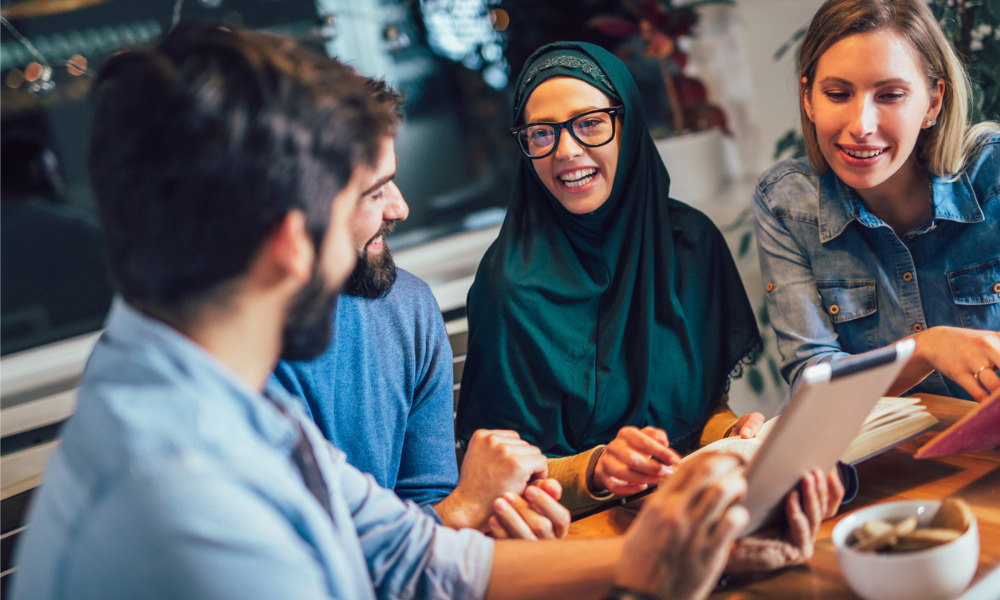 This article is the first in a series about building a team to help you, the financial advisor, achieve your business and personal goals. Team building can enhance client services, grow your business and improve your life. A strong team can take your business to the next level and, in many cases, provide you with a successor for your business continuity plan or future retirement.
I am convinced that strong teams are critical to success in today's financial advice industry. I believe my practice would have plateaued at about 20% of its final revenue and assets under management (AUM) if I had not grown my team beyond one assistant. My team grew from sharing an assistant with three other advisors to a team of 6 1/2 associates and assistants. Some advisors may think they can't afford to hire team members…I would suggest that they can't afford not to.
Good team building is a classic example of a win-win approach to business. The advisor and all of the stakeholders in their practice benefit from the advisor's ability to work with and delegate to team members.
Client Benefits
Accessibility: Enables the answering of many client calls immediately thereby minimizing voicemail and phone tag.
Faster responses: E-mails and questions are answered sooner.
More communication: More update letters/emails and more phone/virtual calls to keep in touch.
More services: More services available through multiple skill sets of team members (research, financial planning, taxes, fintech, etc.).
Multiple relationships: Strong relationships with at least two members of the team, including the advisor, gives clients peace of mind, knowing they will be taken care of by someone who knows their situation even if the advisor is unavailable in the short term or "hit by a bus".
Continuous service: Provides back up when the advisor and other members of the team are unavailable for business or personal reasons.
Better advice: Including team members in the decision-making process, by allowing them to question previous decisions and to make suggestions of their own, results in better decisions and preparation for client discussions, "two heads are better than one".
Team Member Benefits
Team members are given the opportunity to enter the financial industry and gain experience while earning industry credentials. They learn how to work within a team and develop skills to further their careers in the financial industry. Team members may earn the opportunity to become an advisor on their own or take over part or all of an advisor's practice.
Advisor Benefits
Happier clients: Happier clients bring in more investable assets and are more likely to provide referrals.
Capacity to serve a larger clientele: A team allows an advisor to provide timely, quality service to a greater number of clients. The larger the team, the larger the capacity for more clients.
Improve presentations: Team members' observations and interaction with clients can lead to ideas on how to improve client presentations and answers to current common client concerns and queries.
Improve processes: The team can help create and implement processes.
Learn from team members: An advisor can learn from team members recent training and up to date skill sets.
Expanded team capabilities: Some team members will have skills the advisor lacks such as website design, macro and graph creation, research tools, and googling.
Enables delegation: Early in my career I realized "If someone else can do it, someone else should do it." (more on this in future articles).
Frees advisor's mind: As teams assume more day-to-day duties, the advisor is freed up to pursue new clients, think of and provide new services, develop new processes and more.
Good back up: Back up provides an advisor with peace of mind while away from the office for family reasons, professional development, etc.
Possible successor(s): An advisor's team might provide a ready-made successor(s) for downsizing, the advisor's retirement or sudden incapacitation.
If you are trying to convince your firm to allow you to add a team member, reminding them of the following benefits might help.
Firm Benefits
More revenue for the firm: All of the benefits listed under clients and advisors obviously benefit the firm as the clients are better served and the advisors will produce more revenue for the firm.
Happier clients: Will enhance the firm's reputation amongst clients and potential clients.
Happier support staff and advisors: Will enhance the firm's reputation as a good place to work for advisors and team members and will reduce turnover.
Career path: Working in a team can provide a long-term career path for employees.
Training of future advisors: Provides a training ground for the future new advisors of the firm.
To build a successful team, you must be willing to delegate and sacrifice time in the short term to train team members. As your team grows, the benefits compound as your team members train and learn from each other. The next article in this series will discuss difficulties and fears of delegating, what to delegate and how to make delegating easier and systematic.
Christine Timms is the author of three Handbooks for the Professional Financial Advisor including "Team Building for Financial Advisors" (available in paperback and ebook). www.christinetimms.com provides descriptions and testimonials, as well as written and audio versions of the introductions of each book and videos of tutorials for templates www.christinetimms.com/template-tutorials .