Nominations open across seven categories for industry-first event created to herald leading female wealth professionals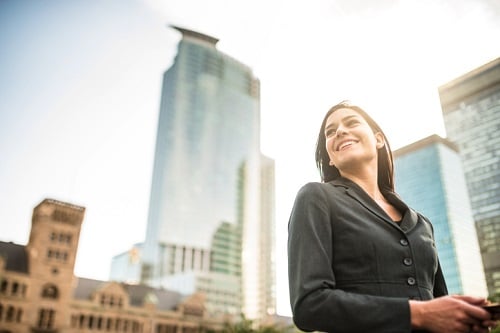 Wealth Professional is proud to announce that nominations are open for the inaugural Women in Wealth Management Awards, an industry-first created to recognize the leading female advisors, executives and the organizations they run.
The intimate cocktail dinner will take place on November 21 at the Beanfield Centre, Toronto. The nomination window will remain open until Sunday, September 9.
Immediately following the Women in Wealth Management Masterclass, the event will celebrate women who are not only best-in-class professionals, but also inspiring trailblazers for future women leaders to come.
The launch of the event follows the introduction of the MacKenzie Investment Award for Female Trailblazer of the Year at this year's fourth annual Wealth Professional Awards, which was won by Diane Nash, wealth advisor, NASH Family Wealth Management, National Bank Financial.
The night of celebration, held at the Liberty Grand, also heralded the ground-breaking career of Rebecca Horwood, who received the Invesco Canada Award for Lifetime Achievement in the Wealth Management Industry.
The Women in Wealth Management Awards night promises to showcase more outstanding female talent across these seven awards categories:
Young Gun of the Year
Marketing and Communications Team of the Year
Excellence in Philanthropy and CSR
ETF Champion of the Year
Female Executive of the Year
Women-Led Advisor of the Year
Woman Innovator of the Year
Details and criteria for each award can be found at www.women.wealthprofessional.ca/awards. This new, trend-setting awards night is brought to you by the organizers of WP Leadership & Tech Summit and the Wealth Professional Awards, the industry-leading awards event that welcomed more than 200 finalists and 500 guests in May.