Taking place on June 2-3, our free-to-attend annual awards extravaganza will honour those in wealth management who have excelled this past year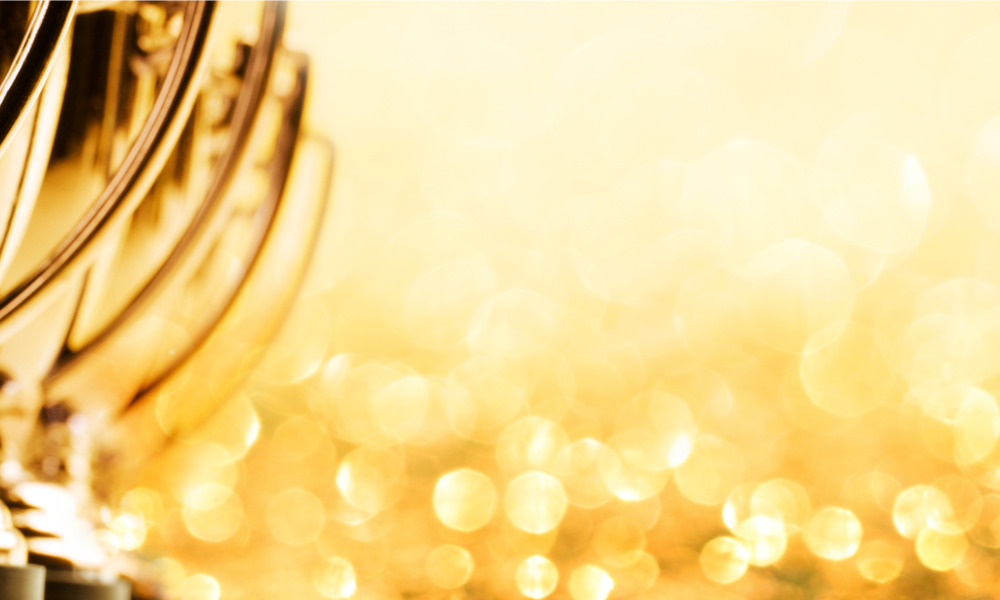 Now in its seventh year, the Wealth Professional Awards will shine a light on those in the industry who were not only able to adapt to the new normal, but also excel.
The ceremony, which has become the biggest and most prestigious in wealth management, recognizes companies and individuals' successes over the past year. The virtual ceremony will take place June 2-3.
By popular demand, we're bringing back live virtual panels featuring some of the finalists, who will be sharing their insights, best practices and success stories. This is an unparalleled opportunity to go behind the scenes and engage with the industry's best.
Our virtual platform also offers a live chat option and a peer-matching function, allowing you to network and reconnect with your peers and the wider wealth industry.
Each day will start at 12 noon ET.
To register for free and receive a ticket to attend the awards, click here, and to view the agenda, click here.
"With the uncertainties COVID-19 has brought into everyone's lives this past year, it's wonderful to have something positive to celebrate and to recognize all the hard work industry professionals have put in to make sure the sector continues to function effectively and clients are well looked after," said IFSE Institute Managing Director Christina Ashmore.
Ashmore, who will be the moderator for a session discussing the impact of COVID-19 on investors and financial literacy, said her company is proud to sponsor the IFSE Institute Award for Financial Literacy Champion.
"IFSE's award category is even more relevant now as a strong foundation in financial literacy equips Canadians with the knowledge and abilities to make decisions in tough times, and advisors are best positioned to perform this educational function. At IFSE, it's important that we honour those financial literacy champions," she said.
She isn't the only one looking forward to the ceremony. ICM Asset Management Director of Sales Michael Baker said his company is thrilled to be sponsoring the award for Alternative Investment Advisor of the Year.
"Wealth Professional has become a leader in recognizing advisors who excel in their field, so it is important to us that we support the celebration of their achievements," he said.
Richard Ho, the Head of Retail Equity Derivatives at TMX, which sponsors the award for Best Active Manager – Exchange-Traded Derivatives, also recognized the importance of the virtual event after a tough year.
"This award is important because it highlights investment advisors who utilize options in helping their clients with their investment strategies to increase income and reduce portfolio risk," he said.
NEI Investments' Vice-President of ESG Services David Rutherford, whose company is sponsoring the Award for Advisor of the Year – Responsible Investments, noted the importance of such awards in the wealth management sector.
"Investors place tremendous trust in the people who help them manage, care and empower their money, and it's important to acknowledge those in our industry who do that job well," he said. "In the case of the increasing number of advisors who are building their practices around responsible investing, it is essential that we identify and reward those who are guiding the industry's evolution."
Last but not least, Greg Pollock, President and CEO of Advocis, said the professionals in the wealth management industry are paramount to its success.
"These industry leaders faced unprecedented challenges over the past year, and it's wonderful to see their hard work and innovative ideas celebrated. Congratulations to the finalists, who are all a reflection of the very high bar of professional excellence and leadership that our clients deserve," he said.
He noted the awards show itself speaks to the industry's perseverance and victory over increasingly difficult economic challenges – many of which are still to come.
To Pollock, when looking at all of the awards finalists, it isn't about any one individual, but a team of financial advisors who were quick to adapt in order to compete in this new environment.
"The Wealth Professional Awards presents us with a great opportunity to bring together hundreds of advisors, planners and wealth management firms from across the country in one virtual space to learn from one another's successes and celebrate them," he said.
To register for free and receive a ticket to attend the awards, click here, and to view the agenda, click here.