Droves of investors lift gold assets in leading ETF to their highest levels since 2011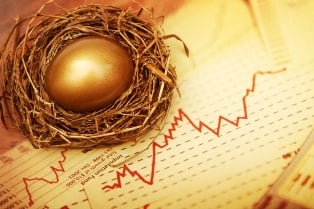 Holdings in SPDR Gold Shares, the world's largest exchange traded fund (ETF) backed by gold, surged 20.8 metric tons earlier this week, according to a report by Bloomberg. This marked the biggest one-day expansion the market has seen since 2011. SPDR Gold also has the most inflow of any ETF tracked by Bloomberg worldwide as about $7.1 billion in new money has poured into the ETF this year alone.

After three straight years of losses, bullion prices have rallied 22 per cent this year as investors are piling back into gold. Sentiments toward gold turned positive when the Federal Reserve opted for a slow approach to raising interest rates. Gold has also been helped by a weaker dollar.

The appeal of liquid, convertible gold as an alternative asset increased as "continued worries about China, continued worries about the euro zone, keep interest rates benign, keep currencies weak," said George Gero, managing director at RBC Wealth Management in New York, in a phone interview with Bloomberg. The report also cited the Bank of Japan's refraining from adding stimulus last week, thus weakening the dollar, as an added appeal of precious metals to investors.

It is believed that gold is poised to generate further profits as central banks around the world continue to ease monetary policy. In particular, negative interest rate policy and reduced forecasts for US rate hikes are thought to be key contributors that may boost the value of the yellow metal.