Amendments to the OSC's disclosure practices could see stricter reporting requirements put in place to improve gender diversity in the workplace.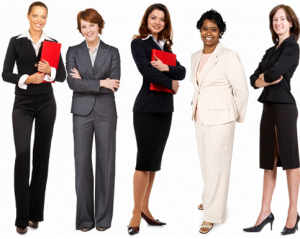 The OSC has its eyes on gender diversity after survey results indicated a low representation of women on boards and in senior management positions with its dealers, the provincial regulator announced Thursday.
Launching a 90-day comment period, the OSC is looking for feedback on proposed amendments to its
Disclosure of Corporate Governance Practices
, in the hopes to improve this underrepresentation. The changes would require TSX-listed issuers (and other non-venture issuers) to disclose details such as: the number of women on boards or in executive positions, policies regarding female representation on boards, how female representation is taken into consideration during board nominations and the executive hiring process, and term limits for directors.
"Our proposed amendments are intended to encourage more effective boards and better corporate decision-making, which will benefit investors and the capital markets," said Howard I. Wetston, chair and CEO of the OSC, in a release. "This is about helping TSX-listed issuers tap into a pool of talented and capable resources currently under-represented on today's boards and senior management."
(continued on Page 2)
#pb#
The amendments are based upon recommendations that came out of a report
, Disclosure Requirements Regarding Women on Boards and in Senior Management,
requested by and submitted to the Minister of Finance and the then Minister Responsible for Women's Issues, Charles Sousa, last July.
Survey results, included in the report, found that 57 per cent of respondents do not have any female directors, 28 per cent have one female director and 3 per cent have three women directors, indicating an overall low rate of female representation. The survey also found that that the majority of respondents (88 per cent) do not disclose the number of females employed and that most boards (91 per cent) did not have a process for nominating female members. In addition, most respondents (94 per cent) did not have a date established for reaching the target representation of women on boards or in executive positions. There was also no limit on a director's term for the majority of respondents (82 per cent).
All comments must be submitted to
[email protected]
by April 16, 2014.
Related stories:
OSC seeks input on disclosure rules regarding women execs
Capturing the diversity demographic
Women trusted as doctors, not as mechanics, how about as advisors?