According to a new survey, female advisors tend to be more satisfied with and loyal to their firms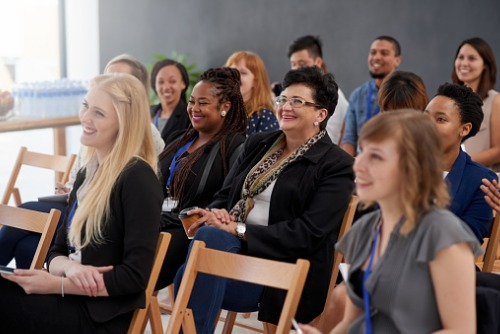 As more and more women join the ranks of the largest wealth holders, the pressure is on for advisory firms to recruit more females who can speak and relate to them in ways male advisors can't. And figures from a new survey provide a hint that could help firms in their hiring efforts.
According to the JD Power 2018 US Financial Advisor Satisfaction survey, female financial advisors are generally more satisfied and loyal to their firm than their male counterparts. Employee advisors had an average overall satisfaction score of 726 out of 1000; focusing on independent advisors causes the number to jump to 753.
But among female advisors, the average overall satisfaction score was 786, and independent female advisors had an average satisfaction score of 793. In contrast, the average satisfaction score among male advisors overall was 727, and the number for independent male advisors was 754.
Female advisors were also more likely to say they "definitely will" stay with their current firm over the next 1-2 years than male advisors (68% vs. 56%, respectively) and were more likely to say they "definitely will" recommend their firm to others (60% vs. 50%).
"The wealth management industry clearly recognizes that aligning the gender mix of advisors with the shifting demographics of investors is critical for their success," said Mike Foy, director of the Wealth Management Practice at JD Power. "But firms that want to be leaders in attracting and retaining top female talent need to differentiate on recognizing and addressing those areas that women's perceptions and priorities may differ from men's."
The JD Power survey uncovered some aspects that firms looking to attract female talent may want to improve on:
Women were significantly more likely than men to say they lack an appropriate work-life balance (30% vs. 22%, respectively). Female advisors enjoying proper work-life balance were also more likely to say they "definitely will" recommend their firm (90%) than the female advisors who did not have that balance (68%).
Proportionally fewer female advisors than males said they "completely" understand their compensation (60% vs. 66%, respectively) and believe it reflects their job performance (60% vs. 68%).
Women advisors were less likely than men to believe in the effectiveness of mentorship programs (44% vs. 53%, respectively).
Related stories:
Wealth managers should stop sweating fees, says BCG
Women told to be confident, have swagger