Ahead of WP's two Women in Wealth Management events, financial planner explains the skills that help build client relationships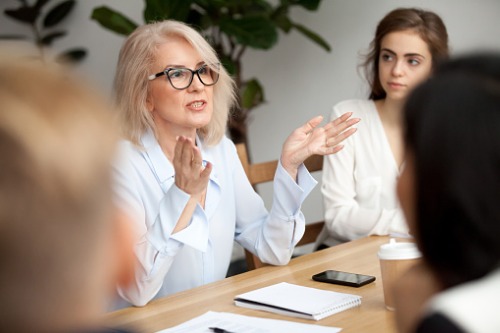 Women advisors stand on the cusp of a huge opportunity within the wealth space, according to an industry insider.
Julia Chung, partner and senior financial planner at Spring Financial Planning in Vancouver, will speak at Wealth Professional's Women in Wealth Management event in the city on December 3. It follows the second edition of the Toronto Women in Wealth Management summit on November 26.
Chung said the events are an ideal chance for women in the industry to come together, swap ideas and experiences, and celebrate the best in class.
The possibilities for women advisors are limitless, she said, given that women, who generally live longer than mem, will be in control of the majority of the world's private wealth over the next two decades as, among other trends, the baby boomers pass on wealth to female millennials.
The landscape has changed, though, in terms of client expectation.
"I think there's a huge amount of opportunity," Chung said. "Clients are asking for different things than they asked for in the 80s and the 90s. When I started working in the business, it was just before the 'tech wreck', so that was interesting!
"At the time, a lot of people wanted to get into the market and make fast money and be a speculator, so the support they were looking for was really transactional but that's changed so much in the past couple of decades and what clients are really looking for is a relationship [with their advisor].
"I have met very few women, though they definitely exist, who want to have a purely transactional relationship with their advisor - they want a connection, they want really qualified advice, and they want people to know who they are and what's important to them."
Chung puts a lot of faith in active listening and learning and refining the soft skills that help women advisors connect with clients.
The fact 80% of women who are widowed or divorced change advisors speaks to the lack of relationship with some male money managers who fail to build a relationship.
Chung said: "There's all kinds of stuff out there in the industry trying to teach advisors how to talk to women, which in itself is hilarious! But a lot of those women are looking for people they can connect with and when they don't, they just take their business to someone who maybe can relate to their situation.
"So I would say it's a benefit, not only being a woman in the industry, but also being in this position where we give advice-only financial planning [at Spring]. That combination creates a lot of safety for those women who might have been wealthy for a long time, but maybe it's the first time they are in charge of money."
For more details on the events, click here, and to book your supersaver ticket, which is available for a limited time only, click here.