Independent Trading Group's new proprietors want to take it in a high-speed direction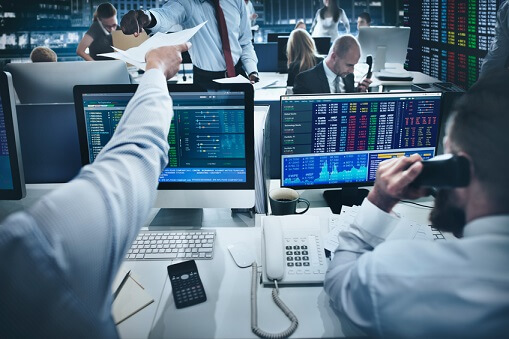 The owners of a Chicago-based trading firm that trades derivatives worldwide have gotten IIROC's approval to take control of Toronto's Independent Trading Group (ITG), according to the
Globe and Mail
.
ITG was founded in 1992 by several traders who worked in the now defunct trading floor of the TSX. DV Trading, meanwhile, was established earlier this year, and it depends much more on automation to implement certain trading strategies at higher speeds.
Dino Verbrugge and Jared Vegosen, the owners of DV trading, are also teaming up with Thomas Kalafatis, who until his departure from CIBC World Markets in June had been head of execution and prime services. Kalafatis was one of the masterminds behind a trend-bucking CIBC strategy to embrace high-frequency trading, which propelled its equity trading business from fifth to first in market share within several years.
"There are only so many independents. It's not every day you get to buy one," Kalafatis said in an interview. "There are moments in your career when you have to take a risk."
Prior to his stint in CIBC, he spearheaded a reform of the TSX's market-making system as a vice-president at the operator of the exchange. Today, ITG is one of 17 market makers that provide liquidity for buyers and sellers of stocks listed on the TSX. Its team of 15 pro traders handles 130 market-making assignments for more than 90 issuers.
Under the new ownership, Kalafatis said, ITG plans to supplement the market-making process with more automation, particularly with superfast technology to be implemented sometime in the future.
Although Vegosen, Verbrugge, and Kalafatis are taking over, ITG President Dave Houlding will retain his position, as will Chief Compliance Officer Rob Russell. With decades of trading experience, Houlding and Russell have been witness to many Canadian dealers going out of business, with many others struggling with the costs of technology and regulatory compliance.
"We're buyers when others are sellers," Kalafatis said, commenting on his decision to acquire ITG along with Vegosen and Verbrugge. "The time to buy into an industry is when the prevailing view is negative, not when it's positive. There is money to be made."
Related stories:
Is TMX's speed-bump exchange facilitating high-frequency trading?
TSX Company Services inks deal with Solium