Anger as company leader claims wealth management firm was working against him in his attempt to secure huge trade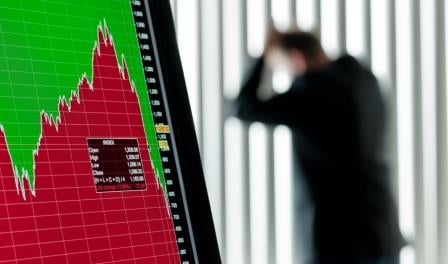 One of the largest wine importers in the world has hit out at a wealth management firm, claiming it was responsible for the loss of a trade that could have brought in as much as $500 million.

According to a Bloomberg report, Peter Deutsch, the name behind the Deutsch Family, is angry about a case surrounding China Medical Technologies – a maker of cancer-treatment services based in Beijing, China. He and his investment advisor at AER Advisors believed that the company was set for a significant surge in stock price and were poised to make a substantial investment.

However, according to the newswire's report, Deutsch wanted to take out a majority stake in the company via Fidelity Family Office Services – but now believes the company was working against him. Indeed he even goes as far as to suggest that the company was loaning out his shares inappropriately.

According to report, Deutsch transferred a significant block of shares from his personal account and Fidelity was able to loan them out as part of a margin agreement to an AER account. This would have allowed it to meet reporting requirements with the SEC for owners who have more than five per cent stakes in a stock.

However, it is suggested in court documents that Fidelity was stuck with 1.25 million shares in excess of the level permitted by the SEC – and had actually loaned 30 per cent of all China Medical shares. This forced the company to buy them back in the open market.

This meant that when Deutsch attempted to take 66 per cent control of the company to save it from heading to bankruptcy court he was competing against Fidelity - as the company was actually behind the tripling in value of the stock's price.

The Bloomberg report then outlines that Fidelity's compliance officer flagged Deutsch's purchase of the shares as rumours swirled about artificial price inflation – although the company has neither confirmed nor denied that it was behind subpoenas that were eventually received from a site visit from the state securities regulator, or from the SEC.

According to the newswire, Deutsch's efforts to claim a 66 per cent stake fell short – and when he filed an arbitration case against Fidelity, China Medical also filed for bankruptcy protection.

According to Bloomberg, Deutsch has since moved his money to Charles Schwab and continues to attempt to prove that Fidelity was at fault.