How tech solutions respond during next crash will be fascinating, says fintech expert and wealth veteran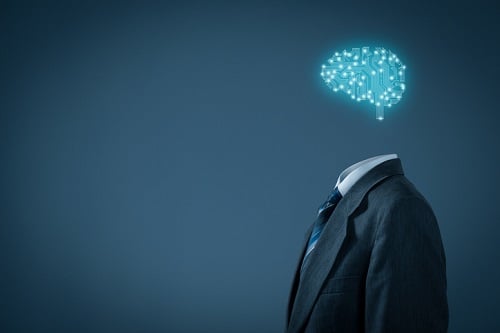 The next financial crash will be the acid test for the retail investor and robo-advisor relationship.
That's the view of Donna Bristow, managing director for North American Wealth at Broadridge Financial Solutions, which provides technology solutions for the industry.
Communication will be vital, she said, fearing some robo-only retail investors will panic and sell, bringing the market down even further.
Bristow, who recently led her company into a partnership with Wealthsimple and who has a team focused solely on developing blockchain products, said automated messages will need context and knowledge that only your advisor can provide.
She said that, in today's world, an investor should be able to wake up, make a coffee and ask Alexa how their portfolio is doing. In a market plunge, Alexa might tell them it's down 20% but, crucially, with an additional message from their advisor telling their client not to worry.
It's this type of scenario, Bristow believes, that will test both the advisor's role and that of DIY-only products.
She said: "I think what's going to be very interesting and very important the next time there's a real turn in the market is whether it's an automated communication or having the advisor as part of that account that will be key to explaining what's going on in the market.
"When you using a pure robo or a pure technology solution, suddenly I sign in and my account has gone down 25%. What do you do? Who do you call? You're very isolated.
"When you at least have that robo-advisor scenario, you can still be doing that but if a situation like that happens, I would have expected [advisor] Matthew would have automatically put a note on my account, saying Donna don't worry or whatever. Or I can pick up the phone and call them.
"That [crash] hasn't happened yet and I think that will be very interesting to watch the folks that are only investing in a robo-type scenario in terms of how they react and what they do."
Bristow said 10 years ago collaboration tools were the buzz word but were unsuccessful and "ahead of their time". Now the digital age is ready to advance this concept so it is part of everyday investing life.
She said: "We've been working on some more digital and collaborative tools where I can actually send a message out to you, your wife and kids, based on your accounts, or have that collaboration in place so I can be proactive and send that out before you even know what's going on [in the markets]."
Bristow said this tech-first way of reaching out to clients is at the core of how advisors should approach capturing the next wave of investors ahead of what is being coined the greatest generational wealth transfer.
Expanding relationships with the moms and dads will be crucial to getting to their app-obsessed children.
She said: "Advisors are very cognisant of this now. The accounts that may not be large dollar accounts now are going to be the large accounts of the future.
"[They have to] expand the relationships they have with the mom and dads; they've got to get to the kids or they are going to lose their assets when it comes to estate planning and the transition of the money.
"The advisors that really focus on that and have an open attitude will do well. The ones who don't want anything to do with it, it will be interesting because the stats already say when you start transitioning, if the dad goes, the mom usually changes advisors and the kids usually change advisors. So you have to start building those relationships.
"By doing that with the younger population, you are going to have to let them use a robo tool because that's what they are used to - they're on the apps on their iPhones."