The CSA has announced it will consider the removal of embedded commission fees from mutual funds – a move sure to shake up the industry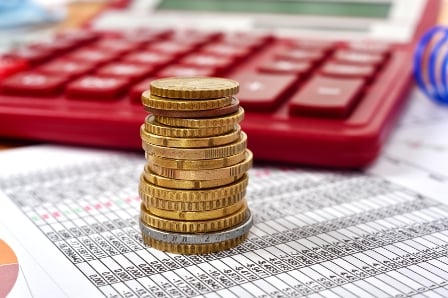 The Canadian Securities Administration has announced it will start to consult on the possibility of removing embedded commission fees from mutual funds – a move that's sure to shake up the advisor industry.
In the most recent issue of
Next Steps in the CSA's Examination of Mutual Fund Fees
, the CSA states that while discontinuing such commissions will be a "significant change for investors and the mutual fund industry", doing so will deliver greater clarity on the costs of services provided, better engage investors, as well as align the interests of fund industry participants and investors.
But how will this impact advisors' current status quo?
John DeGoey, portfolio manager at
Industrial Alliance
Securities Inc., says calls for a potential shakeup have been years in the making.
"It's a good idea that's about 20 years too late," he says. "It's something we should have done around the turn of the millennium."
DeGoey rebuffs the argument that removing commissions – and incentives – for advisors will lead to a higher cost of financial advice for clients.
"The industry is fat and happy and making money, and it doesn't change because it doesn't have to change," he says. "For those people who say the cost of advice is going to go up, or that the clients will not pay for it, that is about the most preposterous thing I've heard. If the client is paying a 15% trailing commission, you can still give the client a bill for 1%, and the quantum of payment is unchanged, therefore the affordability of the service is unchanged."
He anticipates that investments such as individual securities and exchange traded funds are poised for a boost in popularity, as they did in the UK and Australia when similar fee bans were implemented.
"There are other products out there that are better, cheaper, more transparent – but if you make your money selling inferior products, like high-cost, actively manager embedded compensation mutual funds – you're never going to tell your clients those other products exist," he says.
"I'm going to say over 50% of advisors in the business today earn their money through opaque compensation where they don't have to give their clients a bill."
It remains to be seen when the CSA will officially implement such changes – DeGoey points out that the administration has yet to definitively confirm they will remove the fees. Proposals will remain open for the standard 120-day period.
"It could easily end up being 30 years between when the idea was first floated and when embedded compensations are absolutely, unequivocally gone," he says. "That's ridiculous."
Related Links:
New pay for performance funds to offer investors something different
Study shows trust for advisors in Canada down