There are fears that investors' trust in the sector may be eroded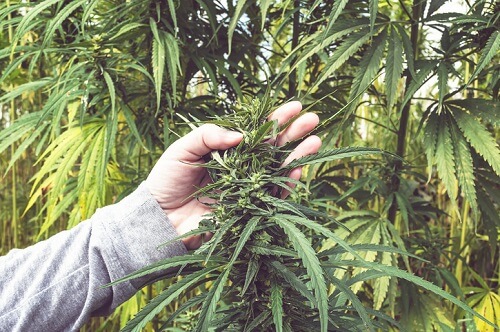 The fall-out from CannTrust Holdings Inc.'s non-compliance with the regulations may spread wider than the company's own stock.
It could mean even more pressure for Canadian cannabis growers who are already struggling to keep up with US rivals.
When Health Canada gave the firm a non-compliant rating for its Pelham greenhouse, citing five unlicensed growing rooms, investors were not impressed; the firm's stock plunged a record 22% on July 8.
BoA Merrill Lynch analyst Christoper Carey said in a client note that he expects CannTrust shares to remain weak due to "likely diminishing investor confidence" and uncertain financials.
He expects the firm's sales to be materially impacted in the September quarter as almost 13,000kg of dried cannabis has been put on hold; more than 5,000kg by the government and around 7.5kg voluntarily by the firm.
Now, some analysts believe that the incident could lead to concerns among investors that there are other firms that are also breaching the rules.
The Horizons Marijuana Life Sciences Index ETF losing 8.6% last week, the biggest weekly decline since December. The drop was particularly steep on Friday, with Canopy Growth down 8%, Cronos Group Inc. falling 6.3% and Aurora Cannabis losing 6%.
And Allison Kopf, founder and chief executive officer of Artemis, a cultivation management platform that helps pot growers ensure they're compliant with regulations, told Bloomberg that CannTrust is unlikely to be the only company that is not fully compliant, even though being on the right side of the rules isn't difficult.
"This a massive issue that's actually really easy to fix," she said. "Link up your data, trace it through the supply chain and make sure you're following regulations. It's not that difficult of a problem solve, you just have to commit to doing it and invest in doing it."
CannTrust shares tumble another 10% after it halted all sales and shipments, raising the specter the Canadian pot company could lose its license entirely by @KristineOwram https://t.co/KmF79rRWUn

— Bloomberg Canada (@BloombergCA) July 12, 2019