CIO says overall picture has been distorted by false medical claims while many businesses are unsustainable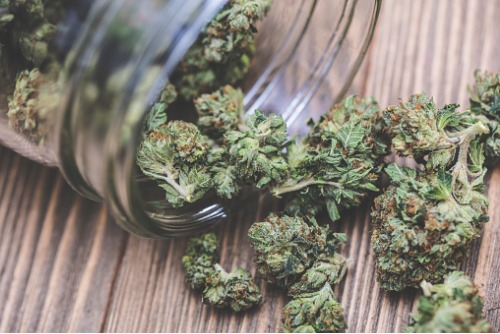 Is the marijuana high over? Are these stocks now a drag on your portfolio? If the recent market trend is anything to go by, investors should be worried.
The North American Marijuana Index has plunged more than 52% in the past 12 months amid falling valuations, high prices for legal products and government regulation problems at firms like CannTrust, which has been punished for growing cannabis in unlicensed facilities.
Throw in health concerns in the US around vaping, and investors are increasingly reticent to buy pot stocks.
The Canadian Press reported yesterday that while the amount of financing in the space was up this year, a deeper dive into the data revealed that primary listings have largely been replaced by secondary offerings as fewer companies go public and those that are already public seek more funding.
Leon Wilfan, chief investment strategist at Lahardan Financial, admitted he missed the marijuana train when the industry took off because he was obsessing over another "new kid on the block" – cryptocurrency.
Through actively trading crypto he made a handsome profit but dropped the ball when the more long-term sustainable cannabis sector was on the verge of booming, with Canada then poised to go legal and states in the US doing the same.
However, while he believes that train has long since left the station, he has now turned his attention away from the "massive crypto bubble" to the marijuana space. And after analysis, he is telling investors to stay away from pot stocks and its accompanying "hype train".
He said: "What I began noticing is that marijuana, and CBD in particular, were suddenly being promoted as new cure-all medicines. It was the new hot health product, after spirulina, acai berries, and green tea.
"I'm not saying CBD doesn't have medicinal properties. It can help with epilepsy, reduce Parkinson's trembles, work as a mild painkiller, and can treat anxiety. However, there's an astoundingly large number of false claims floating around, distorting the overall picture.
"You can find statements that CBD cures cancer, Alzheimer's, and autism… even though none of those claims have been medically proven. Furthermore, once I started analysing cannabis companies' balance sheets, I realized that many of them are running unsustainable operations.
"Huge levels of debt, big losses, and inflated stock prices all led me to believe I'd actually done myself a favour staying out of this market. I moved from feeling as though I'd missed out to actively recommending that investors should sell these stocks."
He highlighted Canopy Growth (CGC) – a leader in the space – as a firm he has been advising against since January. He believes this has borne out, with its price plummeting 50% since May.
With Aurora Cannabis (ACB), GW Pharmaceuticals (GWPH), Cronos Group (CRON), Tilray (TLRY), and Curaleaf (CURLF) all stumbling downwards right now, Wilfran said the industry is in a bear market.
He added: "The bubble that formed in 2017 and 2018 must fully deflate before investing in it makes sense again. Until that happens, my recommendation is: stay away."