Sun Life Financial chief says it's time to get off the defined benefit model roller coaster ride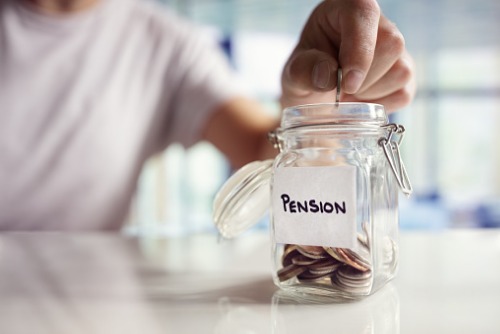 Make pensions boring again and get off the retirement rollercoaster is the rallying cry from Sun Life Financial.
Brent Simmons, senior managing director and head, defined benefit solutions, said that for years now pension plan sponsors have been taking undue risks in chasing excess returns.
He said this business model has become accepted, with people lured by the prospect of making pension payments to employees cheaper than they would otherwise have been.
Simmons argues, however, that this involves taking a lot of bets on the likes of equities, interest rates, currency and corporate bonds in an effort to exceed 100% funded status rather than playing it safer and making sure plan members are looked after.
He said it's time for advisors to look at a simpler approach, adding that he believes the defined benefit pension plan model is outdated, with sponsors having repeatedly failed to predict market movements.
"There's been this simple business model that's been out there and I think what people are realizing now is that it's a lot more complicated than it seems," he said. "You have to have half a dozen bets go in your favour and if some bets go for you and some go against you, they are just going to cancel each other out."
Simmons points to a liability driven investing (LDI) approach - explored in the company's DB Solutions Insights article - where a plan sponsor invests the plan's assets to move like its liabilities as a better option. While some plan sponsors dismiss this alternative as too expensive, he said Sun Life Financial's research shows a different story.
He said: "Since January 1, 2010, a pension plan using an LDI approach or a traditional approach would have ended up at virtually the same funded level. The difference for the pension plan is that the LDI approach would have resulted in a stable funded level during that period versus the roller coaster-like funded level under the traditional approach."
So how do you make your pension plan more boring and stable? Simons said it's a case of divesting, purchasing annuities, or putting it into run-off, investing in assets more safely.
He said: "It's really about how do you make the pension plan safer? How do you make it more of a runoff entity than a risk-taking entity? It's about recognizing that if you are making six or seven risks they all have to come in in your favour but if you're making one or two risks there is a better chance they are going to come in."
Related stories:
'This is hardest business I have ever built'
Stung by rate hike? Advisor offers portfolio solutions