Advisor strongly opposes DSCs but sees "a lot of good things" in front end fees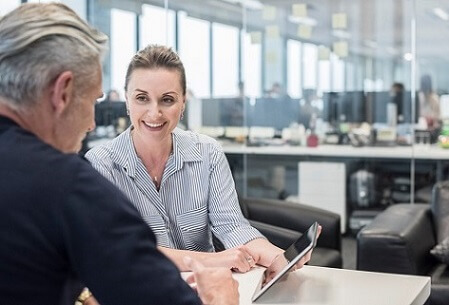 Trailer fees hold advisors to account when it comes to client service and should not be outlawed.
That's the view of Bruce Loeppky, of Portfolio Strategies Corporation, an outspoken critic of deferred sales charges but a supporter of clients paying a fee for ongoing advice.
The CSA published policy proposals regarding mutual fund fee structure last year, including plans to eliminate DSCs and end trailer fees for discount brokerages.
Loeppky said that for an advisor, however, trailer fees should be an effective motivation to look after clients properly. He said that when the front-end option was introduced, it raised the prospect of, for example, a $600,000 client switching advisor if they didn't feel the standard of care was up to scratch.
He said: "If you don't service clients, they are going to leave. The ongoing trailer fee is not only the only way I get paid but if I don't look after people, they are totally free to leave because there is nothing holding them back. They can leave at any time without it costing them a nickel. I don't see anything wrong with that. In fact, I see a lot of good things about it."
He added: "I don't think choice is bad but the DSC choice is different because it can make some people do some things they should be doing just to get a big pay day. If you are putting everything front end 0%, where a client is free and they are not locked in, if you don't service people they can leave easily. To me, that's pretty good."
For Leoppky, the move towards elimination of DSCs has effectively been kiboshed by Doug Ford's Ontario government, which has explicitly said it will not back the CSA's proposals.
The Surrey, BC-based advisor can't understand why a politician would not want to help put a stop to unscrupulous behaviour in the industry and believes his stance will hinder other provinces.
He said: "That was big step backwards because it really looked like it was moving forward but then with Doug Ford getting elected … maybe that has some positive measures for Ontario but all of a sudden they are wading into waters where it looked like it was starting to turn.
"If a big province like Ontario all of a sudden said we are going to block this, then the whole thing comes to a standstill. I can't see why they would want to get involved in this issue when nothing is served for the client by buying DSCs. Why would that government want to get involved when it's only helping unscrupulous advisors put more money in their pockets?
"Getting rid of DSCs would help reduce some of the problems we have in the business – whether it be churning or elder abuse and various other things."