AGF Investments VP says idiosyncratic oil producer represents great value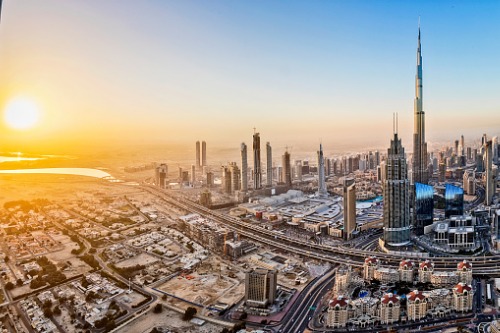 Investors seeking a bargain in the emerging markets space need look no further than oil-rich United Arab Emirates.
That's the view of Regina Chi, portfolio manager and vice president at AGF Investments, who said the Arabian Peninsula country should be top of mind for money managers.
She believes it is "incredibly cheap", with the UAE currently trading at 9x PE compared to the emerging market index, which is trading at 11.3x.
She said: "We are overweight UAE. It's an idiosyncratic country and not a lot of people own it. This is a country that actually screened really well in the fourth quarter of last year and continues to do so.
"It's a very cheap market and the fact that it's an oil-producing market, the higher oil price has certainly helped them in the most recent rally."
Chi said the country as a whole is doing better than it had previously, adding that First Abu Dhabi Bank – a stock it owns – is growing loans faster than expected.
She added: "Their synergies from National Abu Dhabi Bank are much greater than expected and they revised their guidance two times since I've been here. So it's done a very good job in terms of being a good diversifier and being one of our top performers year to date."
The UAE's strong performance and representation of its region is set to get a boost after Saudi Arabia was approved of MSCI emerging market status, which should attract billions of dollars into the exchange.
Chi said: "UAE is a small weight in the MSCI EM Index and with Saudi Arabia entering the index next year, you'll be getting a bigger Middle East exposure.
"It should be on most portfolio manager's top of mind but for us the UAE stood out because it ranked really high in our country allocation framework. We had a very small position in it before I joined and I increased it quite a bit in the fourth quarter – and it's been a very strong outperformer for us."
Follow WP on Facebook, LinkedIn and Twitter