CPPIB president and CEO Mark Machin explains the board's interest in one of Asia's biggest emerging markets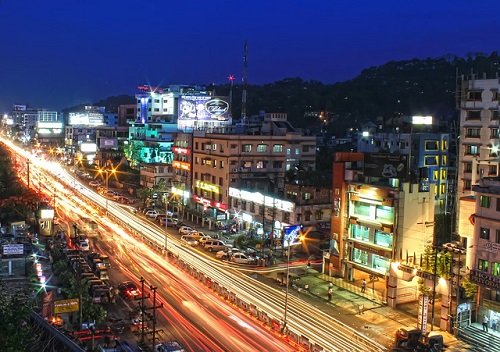 The Canadian Pension Plan Fund had net assets of $300.5 billion as of Sep. 30; since CPP Investment Board (CPPIB) opened its India office in 2015, it has committed about $3.7 billion worth of investments in the country. And even though emerging financial markets around the world were rocked and battered late last year, the fund is not straying from a plan to move 15% of its portfolio into emerging markets over the next three to five years.

"India, in the long term, is fantastic," said CPPIB President and CEO Mark Machin in an interview published on Indian news site Livemint. "It has got demographic growth, increase in productivity, so there's long-term economic growth. If you look at returns on equity across markets, it's mid to high teens over a 20-year period, so all its long-term trends are fantastic. The issue is not to get too caught up in the euphoria or in the depression that happens from time to time."

While he did not want to get into short-term specifics, he said the long-term vision is for CPP fund to grow to $600 billion or $800 billion by 2030, and "emerging market allocation, over time, will go up from 15% to around 20%."

It's not just CPPIB that has plans for India: other Canadian fund managers, such as Brookfield, Fairfax, and CDPQ have also expressed invested in the country. "The interest in India is a function of two things," Machin said, "the development of the Indian economy and the size of the opportunity but it's also the development and maturing of the funds in Canada that they feel confident enough to go out and look at these opportunities."

For India, CPPIB intends to replicate the investment steps they have taken in another, more significant economy. "In China, what we have done is we partnered with international developers. We have got joint ventures for shopping malls, office, mixed-use commercial. We have started some joint ventures with domestic developers as well. We want to do the same thing here."

The board has entered into a joint venture with the Shapoorji Pallonji group, which is focused on commercial real estate. Over time, the board foresees itself partnering with other experienced blue-chip developers, starting off with buying existing buildings to avoid development risk.

"Although, over time we might take some development risk," Machin said.





Related stories:
More firms rushing into promising private debt space