Investors have to understand two things when laying out their investment strategies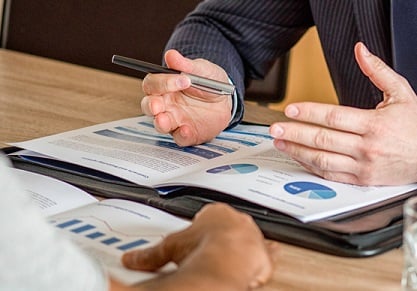 As 2017 comes to a close, advisors should remind their clients with Tax-Free Savings Accounts (TFSAs) to plan ahead for their strategies next year.
Industry watcher Ryan Goldsman said the first day of the new year is the long-awaited day for investors to deposit another $5,500 to their TFSAs. However, he warned that once the limit is reached, any amount withdrawn from the account cannot be put back until the next calendar year.
"This means that investors wanting to move money from one TFSA account to another will want to make the withdrawal between now and the end of the calendar year, or they will have to use an official transfer form," he explained.
Also Read: Why raising RRSP contribution limits could do more harm than good
He underscored that with this comes two things investors have to understand when planning for their strategies for next year. First, investors need to be reminded of the cyclical nature of the markets.
"Fantastic trades are sometimes no more than that. In the past year, shares of almost every marijuana company have increased in value by a substantial amount, which does not mean anything for the year ahead," he said.
This also means that struggling sectors like oil and mining have the potential to perform well in the coming year. A recent report even said
the oil industry is one of the sectors to watch out for next year.
Goldsman said the second thing investors have to do is consider dividend-paying stocks.
"The second thing that history has proven time and time again is that dividend-paying stocks are the equivalent of swimming with a life jacket — it's a lot harder to get a bad result when you're wearing a life jacket," he stressed.
More often than note, such stocks have a track record of performing above average. However, investors have to consider first the cash flow statements of firms.
"With a number of fantastic investments to choose from, investors planning where to deploy their TFSA capital will want to consider all options in order to find the investment that best meets their criteria," he said.
Related stories:
Enjoy dividend sprinkling while it lasts
Passive investing will dominate equity market, says Vanguard founder