Global chief strategist urges people not to get too despondent around what he calls a pessimistic bull market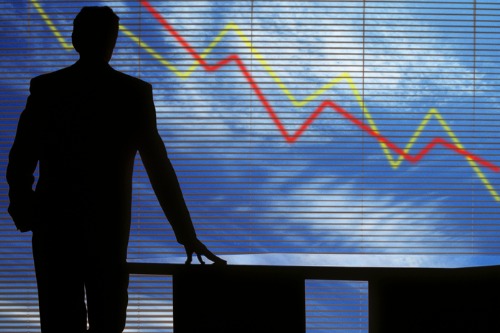 Investors have been urged not to get too despondent around a pessimistic bull market and focus on capturing potential upside during this "cyclical slowdown phase of the economic cycle".
That's the view of Joseph Little, global chief strategist at HSBC Global Asset Management, who said that, despite strong investment returns across the board in 2019 – fixed income is up 10%, and equity and alternatives have done even better - it feels like the opposite of a bull market environment.
Little highlighted inverted yield curves and the fact a third of global bonds are trading on negative interest rates as ominous signs and evidence a "storm of uncertainty" has developed. Throw in political uncertainty and a lack of ammunition from policymakers and concerns deepen. However, he said investors need to look at ways to navigate and ride out this storm.
He said: "It's important to understand not just how the macro environment is evolving, but also what is being discounted by the market. Looking forward, our baseline macro scenario is not particularly optimistic, it is one of rather subdued growth, little inflation and 'lower for even longer' interest rates. But against that, the market is already betting on a recession, assuming policy will be ineffective and pricing a profits collapse.
"We believe we are in the cyclical slowdown phase of the economic cycle – growth and profits are coming under pressure, but are not yet compromised. Global labour markets and services sectors remain firm. It is a bull market in pessimism and our cautious macro outlook is relatively optimistic. A pro-risk, but conservative investment strategy for investors makes sense.
"As the valuation gap between bonds and equities remains wide, there is upside potential we want to capture, but we are careful in not overextending risk given market uncertainties. Political concerns and recession fears have capped the upside in global equities in which we are overweight."
Little concluded that the US is running at a solid pace compared to the rest of the world and, through consumer spending, arguably dragging the global economy along with it. However, he expects it to slow and that modest inflation and uncomfortably low inflation expectations will mean the Fed is willing and able to ease policy further.
He added: "We think the market may be pricing the average of two binary scenarios. One in which the economy continues to grow at a reasonable pace and one where downside risks materialise, and the Fed needs to cut aggressively."