Leading strategist looks ahead to 2019 and says Canada is "surprising to the upside"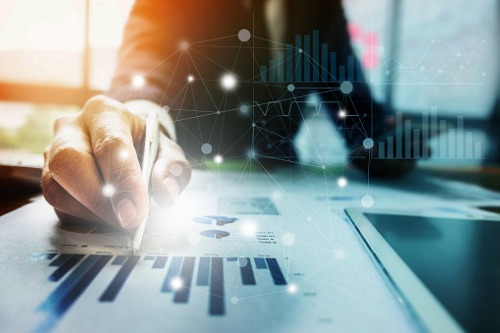 Global growth has hit the brakes but RBC Capital Markets believes the US will continue to lead the way for the developed economy in 2019.
Lindsay Patrick, director, Global ETF Strategy, said investors should be overweight North American equities in their portfolios with America set to be driven by tax cuts and infrastructure spending.
"Last year we talked about how the world was in a great place," she told a recent BMO GAM event. "The global economy was growing at its fastest rate in four years and earnings were coming fast and furious. One year later, I have to say it's a bit of a different story and the IMF recently cut its global growth forecast citing global trade tensions."
She added that the US labour market remains tight, paving the way for further wage increases that should support consumer spending, while US savings rates are already really high unlike in Europe, Japan and China.
Patrick said: "Interestingly, if you want to look at one country that's surprising to the upside, it's Canada, likely due to our economic connection to the US despite that fact a lot of the data we are still seeing reflects from pre the USMCA agreement."
Another major macro theme Patrick thinks should be top of mind for investors is high interest rates, noting that 10-year bonds are quickening up around the world making it a tough environment for fixed income managers.
She said RBC expects higher bond yields at both the long and short end because of rising inflation expectations and has "above consensus" expectations for rate hikes from the Federal Reserve for 2019 and beyond.
These factors, she said, points in one direction.
"The combination of better US growth and higher interest rates leads us to US financials. Our equity strategist notes that this sector has the third highest correlation to inflation expectations and in fact is the top non-cyclical sector to be positively correlated with inflation. It's a sector our fundamental analysts are the most bullish on, looking at it from a bottom-up basis."
Patrick added that RBC's strategy work tells us that investors, particularly US hedge funds, are now underweight this sector, which is a notable change from where they started at the beginning of the year.
She said: "Third quarter earnings for the US banks have come in very strong when you look at the likes of JP Morgan and Morgan Stanley with record sales and profits. The banks are generating solid dividends and are supported by solid share buy backs. We think the banks are great place to be right now."