Industry veteran says advisors must listen to experts and economists, and use ETFs as an active tool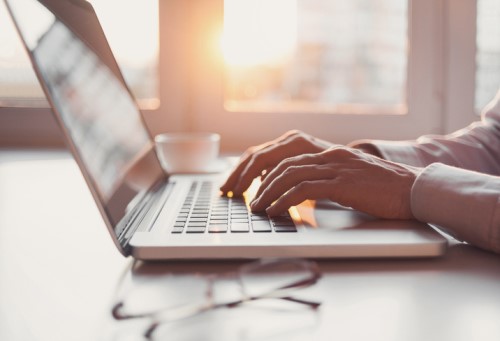 Portfolio managers should be taking advantage of the changing global landscape after stocks slid and the loonie dropped to a one-year low against the US dollar yesterday.
With markets feeling the nerves around the US-China trade dispute, Ken MacNeal, director, wealth management and portfolio manager at Richardson GMP, believes advisors must listen to their company's economists and strategists, and should have already positioned themselves for what lies ahead.
Industry veteran MacNeal experienced the Calgary energy crash of the 1980s and has been making it his business to strategically navigate them ever since. He believes Canada could experience a downturn as early as this year given the levels of consumer debt and the "real estate bubble".
The focal point of his approach is ETFs, which he believes a professional portfolio manager should use proactively not passively. PMs, he said, are a conduit for expert opinion and should be the solution for lesser-informed clients by taking a look at what is happening in the world and acting accordingly.
He added that for the past four or five months, every economist has been saying that the Canadian dollar and economy looks weak, with the US interest rates going up at a faster rate.
"So as an active portfolio manager you have a choice," he said. "Should you own a certain group, like a Canadian or a US energy; Canadian banking or US banking? Should we have less in Canadian markets and more in US markets?"
MacNeal opts to lean on expert advice: "That's what I do and it pays huge dividends when all of a sudden the Canadian dollar is down 5% this year. That is a professional portfolio manager using ETFs proactively; I don't think on them as passive investments.
"Passive is selling a client a solution. For example, here's a Canadian smart-beta ETF and you can hold it for ever if you have the opinion that eventually Canada will do well and this is a smart way of buying and holding something.
"But if you are a PM actively looking at the world in front of you, instead of back-testing history, if the situation is changing, you want to take advantage of opportunities and avoid risks."
MacNeal made his move five months ago and, realizing the potential impact of a trade war, sold his emerging markets ETFs, reduced his Canadian exposure, increased US and got out of Europe.
He said: "This is a dividing year where the backward-looking approach will not work, like it didn't work in 2008. This is where simply back-testing and maintaining a fixed strategy regardless of the outlook will fail and a forward-looking, proactive approach looking at the future via experts will pay huge dividends and avoid risks."
Related stories:
Why ETFs are the investment world's 'Spotify'
Martin St Louis shares leadership tips with wealth industry