BlackRock investment strategist gives his outlook for a more "nuanced" 2018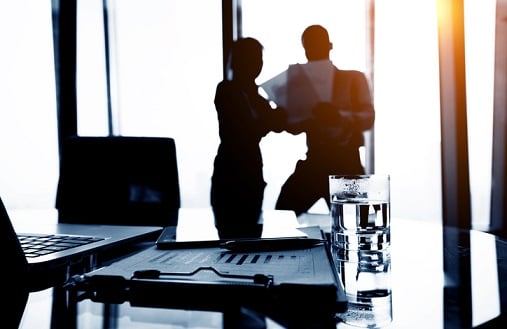 Investors should be braced for more "ducking and covering" this year as Canada deals with an increasingly nuanced economy and counts the cost of inter-provincial squabbles over oil pipelines.
That's the view of Kurt Reiman, chief investment strategist at BlackRock Asset Management, who in his outlook for 2018 said that while the global expansion continues, he expects the Canadian economy to cool throughout the year.
He cites the NAFTA trade issue, albeit a seemingly fading threat, indebted households, weak domestic oil prices, sluggish business investment and subdued exports as major challenges.
However, in what he believes is already a more complicated economic year than 2017, the fiscal stimulus in the US has offered Canada a welcome shot in the arm.
He said: "I would say it's one of the best things Canada has going for it right now. When you consider the domestic backdrop with an overleveraged consumer, a housing market that feels a bit toppy, interprovincial squabbles over the transportation of oil as played out in the last 48 hours and the uncertainty over NAFTA, this is a good thing.
"Canada gets the benefit of the economic stimulus without having to deal with the long-term problems of having a higher deficit and a higher trade deficit because that's the US's problem."
Of all the domestic issues facing Canada, Reiman said the natural resources sector should raise immediate concern. He said that despite the headlines around NAFTA it's the pipeline issue – now back on top of the news agenda – that will impact investors more long term.
He said: "The one thing I really have a tough time with is, I don't know what the next big economic sector in the post-commodity super cycle world is going to be in Canada. It might be cleantech, it might be bitcoin or AI or machine learning – it may be any of these new industries.
"I would still think that the natural resources economy should be a focal point until that next new business emerges. So when I look at West Canadian Select and I see these deep discounts, we all know the reason for the discounts: it's because there is a surplus of oil, because it can't get to tide water, sitting in Alberta.
"I do think these interprovincial squabbles over pipeline access are a big deal and it took Kinder Morgan to pull out of the pipeline expansion project to really get the conversation to a point where it needed to get. But this is lost income, lost tax revenue, this is lost economic output, lost earnings for companies, this is one of the reasons the TSX has been underperforming so substantially."
Reiman said BlackRock's outlook themes have not changed much since the start of the year but believes the range of macroeconomic outcomes is potentially wider.
The BlackRock outlook likes equities and favours US and emerging markets but sees "less-heady returns" than last year. The company prefers technology, financials and the momentum style factor, and while it is negative on government bonds, it sees short-maturity Treasuries offering a compelling risk-reward proposition.
Reiman added: "Our base case is still constructive, the expansion is going to be measured in years not quarters. We still think we're in a low vol regime but it's higher than recent memory would suggest.
"On the inflation comeback, we were probably talking before about the US getting back to target, well you can now add Canada to that list. Broader inflationary pressures may be even higher than we anticipated but that depends on some of these geopolitical trade frictions.
"There's some nuance there – 2018 is shaping up to be a very different to 2017. Last year was nearly perfect. This year the economy still looks pretty good, earnings still look pretty good, sales are good but there's a little more risk it seems that financial markets need to contend with. There's a little more ducking and covering this year."
Related stories: