US oil prices plummet after falling for 11 straight sessions, leaving one expert trying to work out "what the **** just happened?"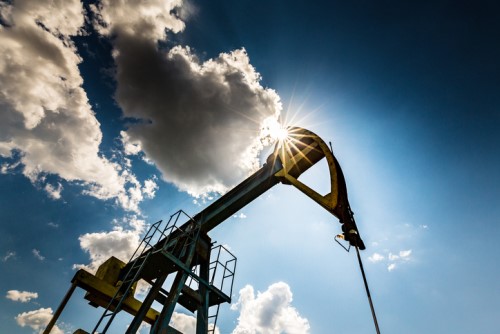 The sudden collapse in global oil prices has left one portfolio manager and energy bull scratching his head and wondering "what the **** just happened?"
Eric Nuttall, who manages the Ninepoint Energy Fund, was one of the first to forecast $100/bbl prices in 2019 and admits he has been taken aback by the current level of bearishness.
From optimism that value would start to match demand, he has witnessed oil take a "bipolar-esque U-turn" that resulted in the price collapsing by more than $13/bbl. US oil prices dropped 0.4% to settle at $59.93 after falling for 11 straight sessions, beating the worst losing streak for US crude set in mid-1984.
Nuttall said: "Echoes of '$100 oil in 2019' still rang when new narratives of 'demand destruction due to trade wars' and 'ineffective Iranian trade sanctions' began to take hold and one CNBC market commentator even proclaimed that oil could fall to as low as $40/bbl.
"The rate of change in sentiment has been truly incredible … how did the market swing from universal bullishness to the current level of bearishness in just over a month? In short, what the **** just happened and how much longer will it feel like energy investors are stuck in purgatory?"
Fun times. https://t.co/9vpxTBHpqm

— Eric Nuttall (@ericnuttall) November 8, 2018
Nuttall said the sustained drop begs the question – what has changed? Fundamentals or perception? How could the financial demand for oil fall so sharply while the physical demand for oil continued to grow and remain at the highest level in history?
And baffling him further is how stocks basically flatlined with oil rallying by 25% from January to October and then "got smashed" by 30+% when it fell.
He concluded that two major events have contributed to this seismic and rapid shift. The first one is that the ongoing trade war that has been escalated by President Donald Trump has increased fears of a slowdown in global growth and, therefore, a fall in oil demand growth. The second reason revolves around Iran.
He said: "The US issued Iranian import waivers to eight countries and this was perceived as a softening in Trump's stance towards Iran. OPEC+Russia have already increased production by about 1.5MM bbl/d from the May 2018 lows largely in anticipation of steep Iranian export declines. What happens if Iranian exports don't fall as much as expected?"
In addition to this, Nuttall highlighted several minor but sentiment-damaging events. Among them was the murder of journalist Jamal Khashoggi in Turkey, which prompted fears Saudi Arabia would "pump full out" as a way of placating Trump and retaining US support.
He said: "Misinterpreted quotes from an interview with the Saudi oil minister seemed to support this fear as it was reported that Saudi Arabia could increase production to 12MM bbl/d "within a matter of months."
Follow WP on Facebook, LinkedIn and Twitter