Despite having a fitting skill set, many women struggle to see a future in financial advice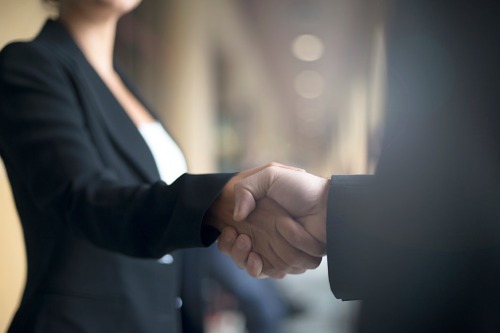 If there were any time for women to increase their presence in wealth management, it ought to be now. With studies showing that women will control an even bigger share of wealth in Canada, there's an urgent for them to receive financial advice and education — most ideally from other females who understand their needs.
And when it comes to representation in the wealth industry, there seems to be more room to go up. A recent report from FP Canada showed that women account for just 31% of CFP professionals and 36% of FPSC Level 1 certificants — better than the 15% to 20% presence women reportedly have among all advisors in the US.
The same report from FP Canada also found that 37% of CFP professionals are at least 56 years old, suggesting a need for succession planning and recruitment across the industry. And as conversations begin to shift from investment management to focus more on financial advice, firms might do well to cultivate a talent pool with a softer touch.
"Women have a different skill set -- empathy and intuitiveness, listening, and maybe being a little bit more emotional to see into what people need," Brittain Prigge, president of Atlanta-based advisory firm Balentine, told Barrons. "That's so hugely important to this business."
That's in line with a 2018 survey of new advisors conducted by Cerulli Associates. It found that compared to their male counterparts, women considered an interest in financial planning and a desire to help people reach their financial goals as more important in their chosen career.
Women might find a career in financial advice to be compatible with their natural talents and temperaments, but they face multiple challenges throughout the career cycle that could get in the way. One early hurdle, many say, is the fact that college students see the financial industry as a sales-driven rather than advice-oriented profession. "Our industry deserves its reputation in some ways," Prigge said.
Another urgent problem is the reported inadequate representation of women at the uppermost levels of finance. While lack of sustained diversity through the top of the organizational ladder could be due to unconscious bias, firms that profess a commitment to support women should ensure their actions are in line with that.
Mary Callahan Erdoes, CEO of J.P. Morgan Asset & Wealth Management, also noted that wealth management offers a better opportunity for work-life balance than other financial-service careers like a trading-desk job. With the burden of childcare falling to a great degree onto women's shoulders, wealth firms that offer flexibility would go a long way toward fostering a diverse workforce and executive team.
Some women may feel that pursuing work-life balance would mean potentially falling behind male co-workers who do not take on flexible work schedules. That's why Abby Salameh, chief marketing officer of advisory firm HighTower, called on firms to promote work-life balance for all employees.
"Encourage men to take the same flexible work schedule and balance-of-life approach so it doesn't feel like it's just built for women," she said.
Follow WP on Facebook, LinkedIn and Twitter