Top market analyst rhetoric has had minimal effect but that July 6 is a date to pencil in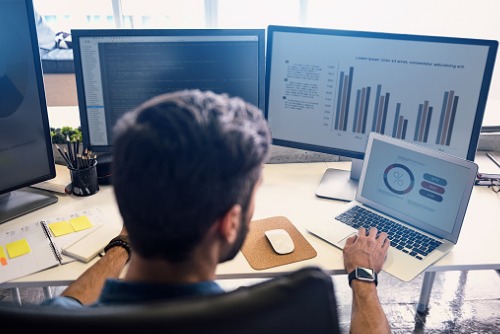 The current level of trade noise would drown out a Leafs playoff game but a leading analyst has warned investors not to be distracted.
Michael Hewson, chief market analyst at CMC Markets, said US President Donald Trump's threat to hit China with $200 billion worth of levies and the posturing from both sides has actually had minimal effect on the markets.
He said: "Obviously, equity markets are weaker and the expectation is that it's going to get worse.
"But let's not forget that for all the ratcheting up of the rhetoric that we've heard the last few days, nothing in fact has changed. Chinese tariffs are due to kick in on July 6 so we're pretty much at that stage at the moment.
"For all the talk of $200 billion worth of tariffs, that's still going to take some time to deliver, certainly well after the July 6 deadline. For me, there is still quite a bit of open water between here and then."
London, UK-based Hewson believes that the markets have started to price in an escalation and said that, essentially, the economic fundamental story is good, with markets not far from their all-time highs.
He said that worried investors may feel that the US has the potential to overplay their hand, which is why there are market selloffs.
"But if investors are so worried," he said, "why aren't US treasuries as bid to old boots as you would expect in a proper risk-off environment?
"At the moment, bond markets are fairly sanguine, equity markets are due a correction, which we're getting; ultimately I would start to be concerned [only] if US markets break out of their recent range.
"At the moment we are chopping around. There's a hell of a lot of noise going on and it's very, very difficult to get a clear idea of where we are in terms of the economic fundamental story, which to all intents and purposes is not particularly bad.
"If you look at where US markets are in terms of their all-time highs, they are not that far away. Canadian markets are pretty much near all-time highs so what at the moment is there to be overly concerned about, short of a shooting war?"
One thing Hewson is concrete about is that investors should not be touching Europe right now given the politics, issues in Italy and because he believes that once Trump is finished irritating China he will turn his ire to the EU.
He said: "I think it's quite likely he will levy tariffs on European cars given that Europe will counter-slap tariffs on US products when they start [today]."