Analyst believes bleak economic times are around the corner after Q4 GDP figures sound alarm bells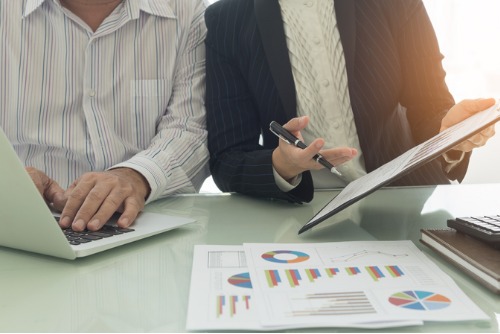 Caution should be the watch word for investors, according to a market analyst, after the Bank of Canada kept its benchmark interest rate unchanged.
Governor Stephen Poloz's language was noticeably hawkish after GDP Q4 numbers painted a bleak picture of the country's future economic performance.
It added weight to market opinion that Poloz will leave the interest rate untouched at 1.75% for the remainder of 2019. After five hikes between mid-2017 and last fall he initially appeared ready for more but the latest economic growth data – Canada's weakest in two and a half years – seems to have led to uncertainty about that policy.
It has also raised doubts about when – or if – the Bank will reach its desired neutral rate of between 2.5% and 3.5%.
Sean Coakley, of Cambridge Global Payments, believes that while the equity market will enjoy a short-term bost, the long-term economic data is a cause for concern.
He told WP: "If you look beyond the current period - three months, six months, a year, 18 months - this latest event is not necessarily a positive. It's a result of weak economic data in Q4 and maybe the start of a trend. We've seen continued robustness in the Canadian labour market but much of that has been driven by employment growth in the construction sector.
"Most leading indicators relating to the housing market have been moving in a negative direction, with a decline also in business investment. All of this should translate into lower economic growth and we are going to face a lot of challenges if that heads into negative territory."
Coakley believes the market has already priced in no hikes for 2019 but admitted it seemed to be taken aback by Poloz's language, no doubt alarmed by the sound of the Canadian economy effectively grinding to a stop.
He added: "That may have taken Governor Poloz and other market participants by surprise but it didn't necessarily catch us by surprise because for years we have been concerned about the imbalances in the Canadian housing sector and the role that consumer spending and asset price appreciation has played in Canadian economic growth."