Fund manager says the Constellation-Canopy deal has super-charged the fast-moving industry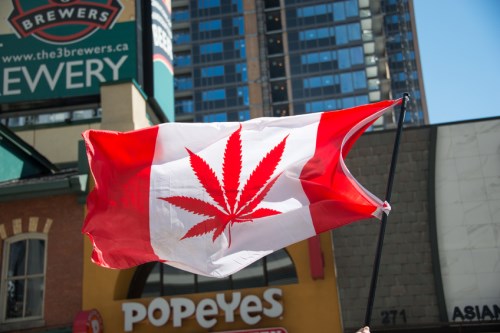 The prospect of rapid international growth is now the main driver of Canadian cannabis LP valuations.
Despite Ontario opening up the sector to the private market and the delay to the opening of physical stores, Doug Waterson, of Faircourt Asset Management, said Constellation's $5 billion deal with Canopy has changed the landscape of the nascent industry.
He said it is obvious pricing is now factoring in growth beyond these borders as investors attempt to pick winners two years down the road from Canada's October 17 recreational marijuana legalization date.
Indeed, Canopy CEO Bruce Linton recently told Bloomberg that he believes the global medical marijuana market is the real reason for his firm's sky-high valuation.
He said: "If we figure out in Canada how to help people who want to sleep or how to help old people feel better and move around, if we become the first company that does C$1 billion in revenue in the cannabis space, I don't really think the valuation has run away from itself."
Waterson, who manages the Ninepoint UIT Alternative Health Fund, said that this type of big-picture thinking in such a fast-moving sector means provincial delays and policy changes are no longer the biggest issues.
He said: "If things don't roll out quickly, you are going to have a bit of a drop based on Ontario being delayed.
"But the reality is that may not be the case because the valuations are now being driven by the potential for these type of partnerships and international growth, and maybe people are looking out over a couple more years beyond legalization in Canada so potentially it doesn't have the same effect it would have pre-Constellation."
Waterson added that the prospect of more big alcohol entering into partnerships with Canadian LPs means his portfolio research process has changed, with the fund constantly searching out better value amid soaring prices.
He said: "One of the things we have been doing is rotating out of some of the pricier names into cheaper names, which would include those with US exposure, which trade at a significant discount. It's just to balance that out against the potential for these partnerships and the international growth that is being envisioned.
"Just the speed with which the global cannabis market is changing – even since we spoke last time, there's been movement in certain countries. The UK has got closer, for example. Six months ago people would have laughed at you if you said that was going to happen but now they're yelling at each other in parliament, it's gotten more serious."
He added: "It's a difficult sector. We do a lot of work on it. It keeps us very busy because we need to do a lot of work on it."