Fintech providers are learning that advisors expect more from so-called 'solutions'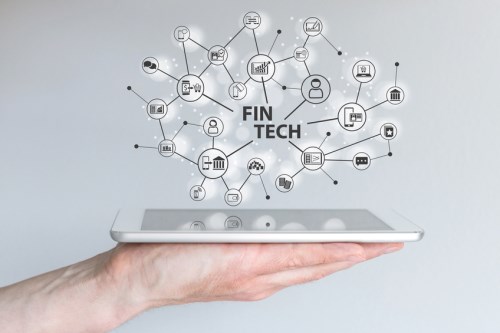 While many fintech providers promote their products as "solutions," a number of financial advisors that try them don't really find them helpful. That's why more and more technology companies are relying on advisor feedback to develop and improve their offerings.
As a case in point, US-based back-office outsourcer Orion Advisor Services had consultations with a group of advisors at least once a month over the past year or so, reported
Financial Advisor IQ
. The advisors served as beta testers for a form-filling add-on that the company launched on its platform last week.
Previously, Orion offered incentives for beta testers. But according to Jeff Kliewer, who manages relationships for the US-based tech firm, it's clear that advisors want to be "let in on the ground floor" simply to ensure that productivity enhancements are actually effective. Beta testers, he added, can become "really good advocates" once new technologies they helped develop are launched.
Another firm, Redtail Technology, learned the importance of feedback the hard way after its mobile app's first iteration didn't go over well with advisors. Launched roughly 16 months ago, the app consisted only of a link to the company's website without much standalone functionality. "So frankly, it sucked," Brian McLaughlin, the firm's CEO and chief technology officer, told the publication. "And the comments we got from advisors reflected that."
The terrible reviews helped McLaughlin and his colleagues realize that minor tweaks were not enough; the app needed to be "a mobile solution that does everything our CRM does." The app's latest rollout was "a complete rewrite" using new code and new language, and has garnered more favourable reviews since its launch in December.
According to McLaughlin, successful tech companies need input to "push the boundaries" while ticking all the boxes of relevance, usability, affordability, and compliance. "When you build something, even when it's successful, you have to keep reiterating," he said.
With tightening regulations and margin compression, firms are looking for ways to streamline operations. Technology is helping them become more efficient not just by making compliance and CRM easier, but also by helping advisors connect with clients more conveniently.
"Clients are now realizing they just want to talk to their advisors on the phone, or just use the website — maybe not for everything, but for a lot of what they do," said Matthew Schlueter, head of wealth management solutions at Advisor Group.
Creating a hybrid human-robo engagement model, Schlueter said, could help advisors reach larger and possibly more underserved retail market segments. As more FAs work to get "out of the middle and back offices" and drum up new business, he said the right tech vendors are becoming more receptive to client feedback.
For more of Wealth Professional's latest industry news, click here.
Related stories:
Big data's role in the best-interest debate
Savvy FAs tailor tech for financial planning