Dessa Kaspardlov: "People make their own barriers. Your success is entirely dependent on you."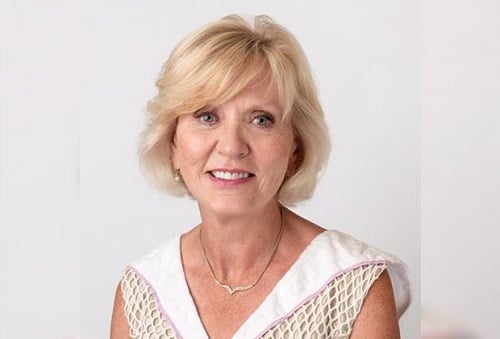 Award-winning wealth advisor and CEO, Dessa Kaspardlov has always found her gender to be an asset in her business. She believes that women have a unique advantage in the wealth industry because of their compassionate natures and instinctive ability to tap into the emotions of their clients.
"Being female is a huge benefit when dealing with families," she said. "Most advisors deal with couples and if you can't relate to the females, then the relationship isn't going to go very far. If a couple breaks up or the husband dies and you haven't developed a close relationship with the wife, then she will probably leave and find someone she can connect with."
Kaspardlov has never regarded her gender as a liability, and she has been fortunate to avoid the gender prejudice faced by many women in the industry.
"I don't really think there is a glass ceiling," she said. "People make their own barriers. Your success is entirely dependent on you. If you do your job and you excel, people will take note, and over time you will be moved to where you need to be.
"The majority of my peers in the industry are men, but at no time did I ever feel discriminated against or looked down upon," she added.
Kaspardlov was fascinated by finance and the stock exchange as a child, so she decided to follow her dream 23 years ago when she founded the Windsor, Ontario-based Kaspardlov & Associates after a career change. With considerable hard work, long hours and dedication, her venture gradually grew into a highly successful business.
Clearly her diligence has paid off. Kaspardlov's team was recently recognised as Wealth Professional's 2019 advisory team of the year (fewer than 10 staff).
Although she would not discourage any woman from starting a career in her industry, Kaspardlov says it is not for everyone.
"You have to love numbers, love being analytical and creative, and dealing with people," she said. "It's a lot of hours and can be really hard to balance career and family."
Kaspardlov is the author of The Fireman and the Waitress, published in 2009 by Word Alive Press. The book is an analogy for the process of "Dessanomics" which was developed by Kaspardlov to help maximise wealth and efficiently manage debt and tax burden.