Family office advisor explains friction points in high-net-worth giving, and what holds back intergenerational planning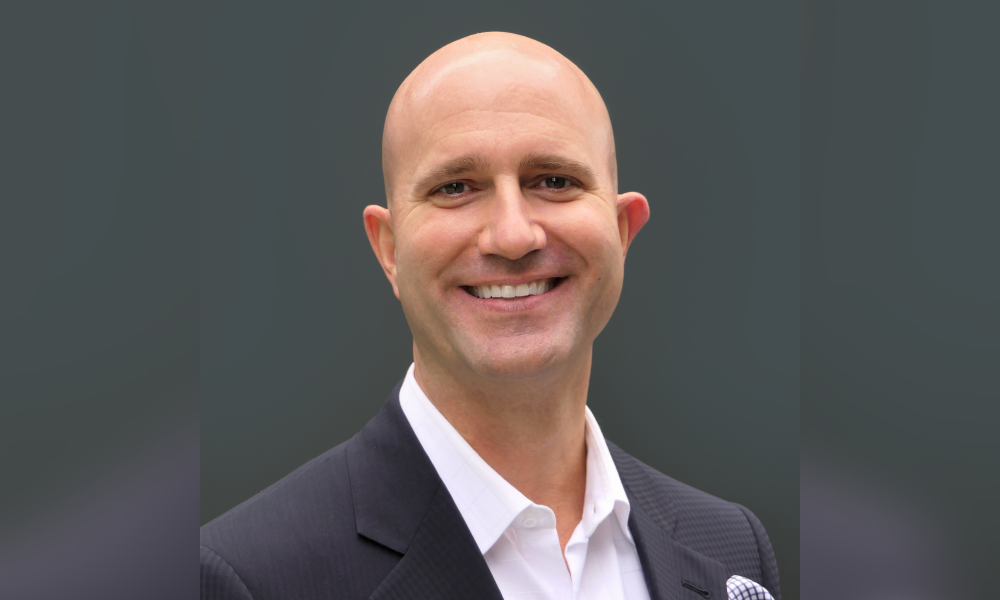 For countless households in the high-net-worth or ultra-high-net-worth space, charitable giving is an integral piece of the wealth planning process. Often, that involves creating a foundation or another strategy to support a single cause that the family agrees on – but it's not always so simple.
"Sometimes, a family member might rather not give to a particular charity, when the money could instead be used for a business, schooling, or another internal priority they may feel they need to support," says Marvin J. Schmidt. "What's really important is to determine what's most important to the family."
Schmidt is the founder and principal of The Schmidt Investment Group, an award-winning multi-family office and wealth management practice in Canada, and a senior wealth advisor at CIBC Private Wealth.
From diversified to unified approaches
At his practice, Schmidt sometimes sees friction when family members express differences in the causes they want to support. Frequently, those disagreements can be resolved through a diversified philanthropic approach.
"Most families prefer to be concentrated in the causes they support. But there's a good swath of high-net-worth households that take a different approach," Schmidt says. "These families might say 'We don't have to be the biggest donor for this particular strategy … We don't need to be highlighted to a greater extent by one charity or see a huge direct impact from our giving. What's important to us is to support a range of causes that are representative of us, across our family.'"
To a large extent, a family's philanthropic direction is dictated by who's controlling the funds. Sometimes, more than one person has control – the husband and wife may both have a hand on the wheel, for example. In that case, Schmidt says it's essential to settle on a unified approach.
"If families don't have a unified philosophy, their philanthropic giving can go from being a strategy that focuses their values into something that actually pulls the family members apart," he says.
For the decision-makers, carving out a philanthropic philosophy means answering a series of questions. Should the giving be broad or narrow in focus? Do they want to be deep or shallow in their giving? Do they want it to be a short-term activity, or one to be carried on through the generations? And related to that – who should be part of that process?
"Sometimes, parents don't want to get their kids too involved, because that may reveal more about their financial resources than they'd like," Schmidt says. "Even if they want the children to take part, the kids might not be interested – they might feel they're busy enough in their life as it is, or that it's their parents' money to do what they want with."
Sustaining a philanthropic legacy
Often, parents set a course for their philanthropic journey and expect the children to follow – which understandably, often doesn't work. More likely, they end up running the risk of disengaging the next generation by not listening to or ignoring the other causes they may want to support. If the goal is to kickstart philanthropy as an intergenerational value, Schmidt encourages giving members of the next generation a stake in the decision-making.
"If generations two and three do not really feel compelled toward the causes or approach that the first generation supports, the philanthropic strategy may just die with generation one," he says. "We've seen an effort to combat this with the Rockefellers, the Fords, and the Carnegies … they made sure to leapfrog that second or third generation ahead and have them drive some of the philanthropic approach."
By letting the next generation feel more in control, philanthropic families can create a more sustainable legacy of giving. Even if it doesn't mean the first generation's causes are at the forefront, Schmidt says, the main thing is for the strategy to have an impact on society and the progress of humanity, and for it to align with what the family is passionate about.
"It's easy to write a check. What's harder for families is to take the time to actually consult and decide on their unified purpose in society through philanthropy," he says.
"The magic really happens in the collaboration, the discussions, and the family members challenging each other. Through that process, you really understand people's deeper values … what drives them and gives them their perspective on life."