Portfolio manager assesses the perceived uncertainty around FAANG stocks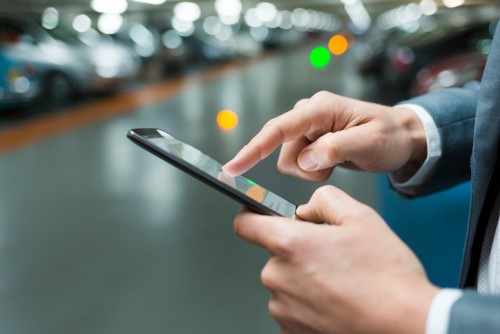 Fear over Facebook is real, according to one portfolio manager, after tech stocks had another rollercoaster day on the markets.
Despite President Donald Trump's Twitter attack on Amazon, shares rose slightly yesterday, helping the Dow Jones close highest, up 389.17 points, with Nike its best-performing stock. Netflix shares rose 1.2%, while Amazon – despite the headlines – gained 1.5% and Facebook crept up 0.5%.
The rebound came after technology had dropped sharply on Monday, with some analysts of the opinion that the current uncertainty is the start of a major correction.
Rob Tetrault, head of Tetrault Wealth Advisory Group, National Bank Financial, said the volatility represents a return to reality after the sector's long stretch of continued outperformance. He said, though, that grouping the tech companies together is impossible, with each of them requiring independent assessment.
"It's a little bit of people taking profits and exiting some of those positions; obviously we are seeing more selling than buying," he said.
"There is a bit of fear in respect to two of those giants. First of all Facebook, that caused a bleed into the other FAANG stocks, and the whole recent Amazon thing with President Trump also caused a bleed."
He added: "The Facebook thing is real, for sure. I'm not a Facebook user. I've never been a big buyer of that stock – it's not a story I've followed closely - but it's certainly a real risk if there is a tipping point with respect to usage."
Tetrault said that while most analysts expect Facebook to bounce back from the data breach scandal that has brought it so much negative publicity, the business model raises concerns if trends change.
He said: "This is not like a Nike or a Walmart where you sell a few less shoes or widgets, this is a platform where it doesn't really work unless everyone is on it.
"So if you do see a tipping point with people not using their Facebook, then you could see a snowball effect. The risk is they can't generate their revenue. Most analysts are expecting it to bounce back, I'd imagine. With respect to Amazon, I'm less fearful. It's more of a reaction. It's had such a crazy run that people are more likely to take profits."
One FAANG stock stands out from the crowd, said the Winnipeg-based portfolio manager, who said he has tech in his portfolio but is neither underweight or overweight.
"I like Google," he said. "I think it has a crazy competitive advantage when it comes to operating in their market because they are so far ahead of everyone else – they control the information. It scares me what they will be able to do, so I want to own that company.
"In 40 years, am I going to care whether I bought it at $900 or $1,000 or $1,100? I don't think so."