Advisor explains her approach when helping young clients with financial goals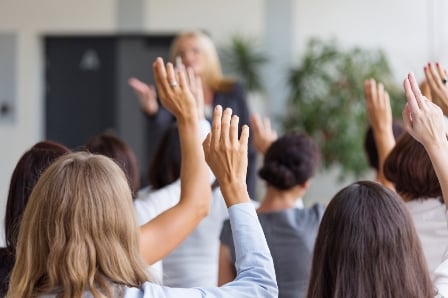 Teaching millennials to embrace risk is a key aspect of advising the younger generation.
Rosemary Horwood, vice president and investment advisor, Rosemary Horwood Wealth at Richardson GMP Limited, said that despite young professionals having the advantage of a long-term investment horizon, they are reluctant to take on risk when it comes to their finances.
Horwood, who is one of the guest speakers on the millennial panel at the Wealth Professional Leadership and Tech Summit on May 30 at the Westin Harbour Castle, Toronto, said it's vital to educate these clients on the benefits of looking beyond their immediate goals.
She said: "Most people would say that because you have such a long time ahead of you to invest, you should have a higher amount of risk. But in most cases, for all the millennials I manage money for, they are uncomfortable investing because they don't want to take risk.
"It's a case of educating them. The millennials we manage money for are generally professionals in their respective fields. But just because someone has a PHD in biology or something like that, doesn't mean they know a lot about money."
Horwood was born into a family of advisors and is steeped in the business, with dinner table discussion often revolving around investment and the markets.
She also has first-hand experience that helps set realistic expectations for millennials who, for example, want to save for a car or buying a house.
"[It's important] to give them a realistic idea of what they should be considering in terms of owning a home," she said. "I've bought and sold two pieces of real estate, which were both my principle residence at the time. There are lots of things that are not brought into the light for people who are first-time homebuyers like transaction costs and what a realistic prospect of making money on a piece of real estate is.
"The fact that they can take money out of their homebuyers' RRSP but they have to pay it back is something a lot of people don't consider when creating a budget. I just want everyone to have a good idea of what they can expect. So a big part of my job with millennials is setting expectations."
Horwood will bring her passion for the industry to the panel, which also features Chelsey Chartren, financial advisor, The McClelland Financial Group at Assante Capital Management Ltd, and Patti Dolan, portfolio manager, SAGE Connected Investing at Raymond James.
Whether it's emphasising the benefits of compounding returns to millennials or helping high-net-worth families and healthcare families, Horwood revels in helping people achieve their financial goals.
She said: "I absolutely love my career and I love my clients so number one, working with really good people is the biggest rewarding factor of any job and career. The fact I have the most incredible clients that I very much love has been a huge blessing.
"Secondly, just to be able to work with people and advise them as to how they can reach their financial goals has been huge because I don't tell people what they need to do I just help them get to the place they want to be.
"I feel that people find a sense of security in knowing what the plan is to get to where they need to be, and having the support of a professional who has specific industry knowledge and more information than they do is why we are in business."
For more details about the Wealth Professional Leadership and Tech Summit on May 30, along with bios on the event speakers and how to buy tickets, go to http://www.wealthprofessional summit.ca/buy-ticket/
Related stories: