An increasing number of workers are looking to stock as a valuable tool in their financial planning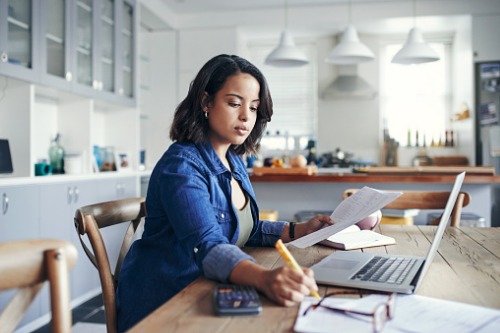 Given research that suggests higher gender diversity at the executive level is good for companies, employers may want to work harder at making sure their female employees are satisfied. And one part of that may be giving them their fair share — of shares.
According to new research from Fidelity Investments in the US, nearly half (49%) of women cited a company stock plan as an important benefit when considering a job at a new company, and more than half (52%) said having access to a company stock plan increases loyalty to their employer.
Traditional benefits such as a retirement plan, health insurance, and vacation time are still popular among the employees surveyed. But company stock plans are rising in importance:
More than two thirds of respondents (67%) seeing them as part of their long-term investment plans
47% of employees indicated they would prefer company stock over cash, in contrast to just 35% in 2016
55% of employees said they feel their company stock will be worth more than if they invested a cash award
While the gender pay gap remains an important issue, stock options were particularly important among women. Almost two thirds of women (64%) said their company stock plan gave them a sense of ownership in their organization, and 67% said they were very satisfied with their own company's plan. In addition, 48% of women said they work harder with the knowledge that they will be rewarded for their company's performance as stockholders.
"While the overall labor market is extremely tight, the competition for top female performers is even more intense," said Emily Cervino, head of Thought Leadership, Stock Plan Services at Fidelity Investments. "Company stock plans have always been viewed as an important employee benefit, but they can be an even more strategic tool for employers looking to attract and retain strong female talent."
The survey also found that company stock can be used as an important financial-planning tool. All the employees surveyed were nearly three times more likely (63% vs. 23%) to sell company stock than to borrow against their retirement savings account if they were in sudden need of cash.
Nearly one quarter (23%) of responding employees also felt that their company stock will significantly increase in value over the next one to three years, a modest increase from 21% in 2016. However, more than one third (36%) of respondents said they held their stock between seven and 24 months before deciding to sell it, which was an increase from 29% in 2016.
"The results of this year's survey really underscore the fact that the role of company stock continues to evolve and increase in importance in the eyes of employees, as well as play an increasingly important role in employees' overall financial wellness," Cervino said.