Firm's online portfolios opened the floodgates for rivals but it remains ambitious and loyal to its winning formula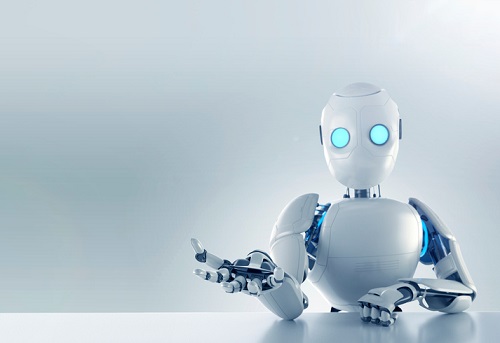 Canada's first robo advisor expanded the frontiers of the investment industry and remains committed to its mission of making portfolios easy to understand for clients.
Chris and Tea Nicola founded WealthBar in 2012 and have driven the business to its current $350 million in AUM size. It opened the gate for a host of competitors in the space, from independents to banks, which now have their own applications.
However, the robo's winning ethos is unshaken and it is fiercely proud of its approach to making investing understandable and accessible to its clients.
CEO Tea Nicola told WP: "When we started WealthBar, it was important that we were clean, simple, straightforward and didn't confuse the customer with so much analysis that they couldn't make a decision because they either didn't understand what was being done or there were too many options."
The company offers online model portfolios that aim to take a low-risk, long-term approach that manages volatility by focusing on incorporating broad diversification and generating cash flow. They are designed to help investors weather any market state and offer investors two avenues: ETF portfolios and private investment portfolios.
The ETF portfolios are focused on value and offer brand-name funds with low fees. As for the private investment portfolios, those are professionally managed and include private equity, real estate, mortgages, alternative strategies, and preferred shares investment types.
Nicola added: "I believe in broad diversification and low-cost index funds. That feeling isn't prolific because sometimes it is not the most logical thing to do. It's because the level of financial education in Canada is very low.
"There are certain things that influence people, like media, but sometimes the focus is on a single aspect of an industry or product and that becomes the new truth of what people want to see. For example, active management is a hot word in the financial service industry now, but it can be done effectively."
What she sees as a low level of financial literacy and high level of noise is why Nicola feels keeping WealthBar simple and direct is crucial. She believes that because the financial services industry is relatively complex, if you can't boil your approach down to a simple axiom, you will find it hard to attract attention.
"We can have all of the best intentions of doing the right thing for the customer," she said, "but when you understand why you are making decision, getting through to the consumer is much higher."
Nicola and the WealthBar team are proud of being the first in the space to convince the regulators that we could do this and the first to write a compliance manual in this vertical. In collaboration with the regulators, they created the mechanism by which robo advice exists in Canada.
She told WP: "Now the banks have a version of that, so I am pretty proud that I created something that is implemented by multinational, billion-dollar organizations."
In addition to their portfolios, WealthBar has also added financial planning and insurance services to their lineup. In 2018, they joined CI Financial in order to continue pressing forward with a stronger backing.
For Nicola, her ambition does not stop there. "I would like to be able to help people connect their life and their money in a meaningful way. I want to provide Canadians with personal finance solutions; I'd like to have additional products and lines of business to solve personal finance challenges from their phone.
"It is a lofty goal but long term I think we can get there. The technology is available, the industry is ready, consumers are ready and it is just a matter of completing the puzzle to have that seamless experience."