Clients with businesses are financially shrewd, but they still need help on one touchy topic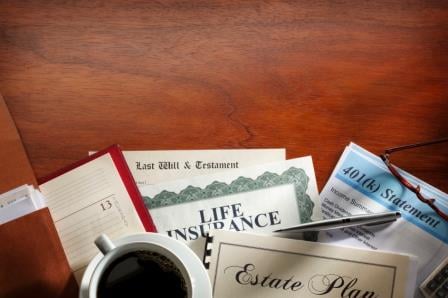 Business owners may approach financial advisors for help in preparing to leave their businesses to the next generation. But that might not be the only transition that advisors can help such clients get through.
A new report from RBC Wealth Management reveals that 49% of business owners have not made a will, and 22% have not begun any wealth transfer planning efforts, as cited by wealth industry news site CampdenFB.
The survey — which polled 384 business owners in Canada, the US, and the UK worth an average of US$6.4m — found only 39% of business owners had a full wealth transfer plan. While this was better than the rate observed for employed professionals (25%), there's still plenty of room for improvement.
"We note business owners tend to be better prepared [on financial matters] than others," said John Younger, RBC managing director for business owners and entrepreneurs. "Having said that, they aren't as prepared as you'd think. One of the fundamental things that we all should have, whether you're wealthy or not, is a will."
This gap in estate planning tends to shrink as net worth increases. According to Guy Huntrods, RBC's managing director and head of investment counsellors in the British Isles, 58% of owners whose investible assets exceed US$10m had a full wealth-transfer plan in place, compared to only 19% for those with less than US$1m.
"It is not that surprising because the more money you have, the more you will give this particular thought," Huntrods said.
According to Younger, people generally want to delay complicated discussions around wealth planning, particularly because they're tied to delicate conversations about mortality. This means that third parties who mediate estate planning discussions need to be firm but sympathetic enough to help them through potentially emotional territory.
But once the soft aspects of such discussions are addressed, financial advisors may find it relatively easier to discuss specific financial details compared to other clients. The RBC Wealth Management study found that on average, parents with businesses started teaching their adult children about finance when they hit age 25, compared to employed professionals who teach theirs starting at age 27.
For more of Wealth Professional's latest industry news, click here.
Related stories:
CIBC: Canadians caring for aging parents face $33 bn in yearly costs
How to start the estate talk with aging parents