3iQ chairman says it's high time investors had access to fully regulated fund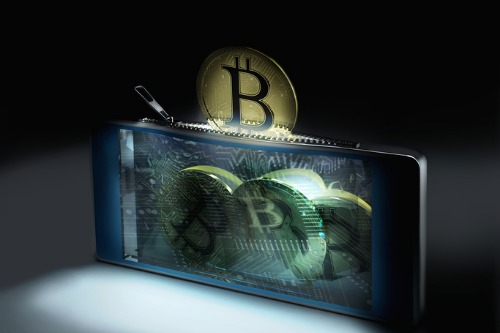 A leading wealth management figure has expressed his frustration that regulators have so far failed to establish a secure framework for crypto assets.
3iQ Corp has released a whitepaper titled Why Canadian Retail Investors Need a Bitcoin Fund, highlighting how investors are being exposed to the risks of investing in Bitcoin, in particular, by going through exchanges, especially those outside of Canada.
Howard Atkinson, chairman of 3iQ, has called for fully regulated funds in the space to increase investor comfort and enable Canada to build an industry.
Atkinson was involved at the birth of the ETF phenomenon when there was only one fund. He sees similarities in the investors' problems with Bitcoin; high costs, a lack of transparency, poor tax efficiency and a lack of intraday trading.
Approximately 5% of Canadians own crypto assets and he said that after two years of working with regulators, it's high time Canadian investors had access to suitable Bitcoin funds with the necessary protection, risk disclosure, custody and KYC framework.
Atkinson wants investors to have the benefits of working through the IIROC advisory channel and said 3iQ is advocating that only 1-3% of an investors' portfolio should be in Bitcoin or other crypto assets. Ultimately, he said, it comes down to investor protection and comfort.
"The vast majority of the 5% appears to be millennials but a vast majority of wealth in this country is not owned by millennials and they don't have the same comfort levels. Many of them don't own this asset class because of the hurdles in owning it. If they had the stamp of approval of a regulator, more investors would come along with it."
He added: "We think regulation should be now. The regulators have done otherwise thus far. We've been working with the Ontario regulator for almost for two years and we have proudly gone through the front door and worked with them.
"We continue to address their issues and questions and feel that every time they've come back with issues and questions, we've been able to satisfy properly all their questions and provide that level of comfort that investors should have if they are going to invest in the space.
"I guess what's been frustrating for us is that we've seen others not go in the front and do reverse takeovers and then end up owning crypto assets in a listed security without all the benefits of the regulations that should be put in place to give investors comfort to invest in these securities.
"There's a few of those out here and that's frustrating. And it's also frustrating that Canadians go and invest in foreign-listed vehicles that give exposure to Bitcoin and other crypto assets. In Canada, we feel we are missing an opportunity to keep those assets in Canada."