Evolving social behaviours and technology innovations are shaping a new relationship roadmap for financial advisors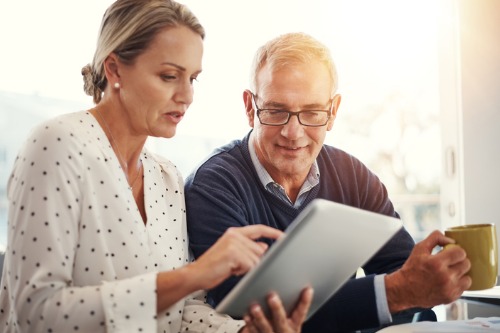 No matter what their client base, there's one thing that financial advisors have to earn more than assets: loyalty. And while competence and knowledge about financial affairs go a long way toward that, clients also need to feel like they have a deeper-than-professional relationship with their advisor.
To cultivate client relationships, many industry veterans stand by the power of face-to-face meetings, citing benefits such as the opportunity to establish rapport and a greater chance to understand clients' needs more intimately. But according to a survey by Broadridge Financial Solutions, it's not quite that simple.
In a poll of over 500 individuals currently working with a financial advisor, the firm found that a majority of millennial (89%) and Gen X respondents (59%) are open to their financial advisor following them on one or more social media platforms. The most preferred network for advisor-client engagement was Facebook, with 61% of millennials, 38% of Gen Xers, and 19% of baby boomers being open to an advisor following them on the platform.
When it came to investor communications, 53% of the survey participants said they found some level of customization that made them "personally relevant." But when asked to describe the communications, fewer than 40% said they were "engaging," and fewer than 30% said they were "actionable."
"It's clear investors want to interact with their advisors on social channels and want high-quality, engaging and actionable financial advice," said Chris Perry, head of Global Client Solutions at Broadridge Financial Solutions at the SIFMA Private Client conference. "This presents a real opportunity for advisors to provide more personalized communication and experiences."
Smartphones are used as the primary device for reading advisor communications by more than a third of millennials (38%), around a fifth of Gen Xers (21%), and 7% of boomers. Paper-based communications were reportedly preferred by just 37% of boomers, 22% of Gen Xers, and 10% of millennials.
Many in the industry may believe that the locus of loyalty is centred on the advisor, with clients following their advisor if they were to move to another firm, but the survey results cast doubt on that. Nearly half of Gen X participants (47%) said they would remain with their current firm even if their current advisor were to leave; 39% of boomers and one third of millennials said they would do the same.
And when it came to the decision to work with a specific advisor, the survey found that brand and customer experience play a major role. More than four in 10 Gen Xers (47%) and millennials (42%) said that the reputation of an advisor firm influenced their choice to engage with a financial advisor more than the advisor themselves.