Knowing a client's preferences takes more than a filled-out form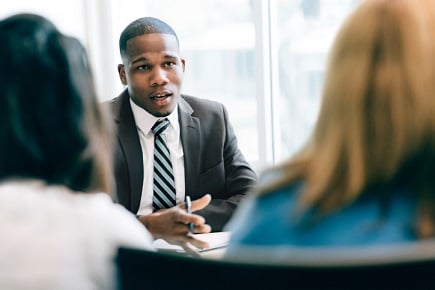 Any financial advisor has to know what's important to his or her clients. That's one of the main goals of the onboarding process: it establishes their current financial situation, their objectives, and the risk limits within which they are comfortable operating. But sometimes, posing a question directly can reveal even more valuable information.
That was the insight shared by Lou Cannataro, CEO of New York-based Cannataro Park Avenue Financial Group, in a piece he contributed to
Financial Advisor IQ
. He started by relating a lesson he learned from a parenting talk years ago: parents often make incorrect assumptions about what's important to their children.
After the talk, Cannataro chatted with one of his daughters and discovered that she enjoyed going to work with him. "I never would have known how important that connection to my world was for her if I hadn't asked," he said.
Concerned that he was doing the same thing to his clients, he started the habit of asking new clients what they expect from his practice. The answers varied a lot, with people at one end of the spectrum expecting big-picture explanations, while others preferred getting down to nitty-gritty details.
Asking clients what they want can also be useful for follow-up conversations. "One client talked a lot about retirement in our initial meeting," Cannataro said. But when asked again in a subsequent meeting, the client revealed that he was more concerned about getting a new house in two years.
Another useful question, according to Cannataro, is "How'm I doing?" The question goes beyond the financial planning aspect and opens up other areas for possible improvement. "Clients have told me I need to improve our online access, or that someone in the office wasn't providing the service they expected from us," he said. "If I hadn't asked, these issues may have never come up."
Getting to know the client is crucial at the start of the relationship, but it shouldn't end there. To really help the client and your practice, you have to keep asking questions. You never know what you could end up learning.
For more of Wealth Professional's latest industry news, click here.
Related stories:
Six body language no-nos that could lose you clients
Are most risk-tolerance questionnaires actually useless?