Advisors have a strong preference for in-person meetings, but more need to consider digital alternatives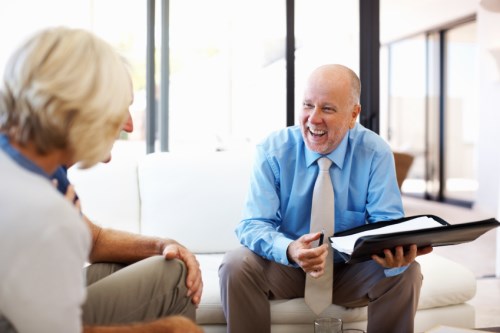 Advisors have a strong preference for in-person meetings, but will have to explore other options as frequent client communication grows in importance.
That was the finding of a new study from US-based asset manager Hartford Funds, which incorporated answers from in-person interviews with 116 advisors in June. Among the participants, 73% said they favoured face-to-face meetings in communicating with clients and prospects.
When asked about the digital platforms they use to reach clients and prospects, 74% of respondents cited LinkedIn as among their top three most-used channels. It was followed by Twitter and Skype, which were named by 45% and 43% of advisors, respectively.
That's not to say they're fond of digital platforms: only 12% of advisors said they found video options like Skype and FaceTime most useful for client and prospect communication.
But having regular meetings with clients is becoming more important. Sixty-four per cent of advisors said they meet with clients at least once a week to discuss investment strategy or just touch base; 96% anticipate that frequency of communication to persist over the next five to 10 years, while almost 38% predicted it would increase by more than 50%.
"As advisors thread the needle and both communicate more frequently and meet in-person, it's essential that they embrace firm-approved digital alternatives (like video chat) that allow for more regular, face-to-face interactions," said Julie Genjac, Managing Director for Strategic Markets at Hartford Funds.
The survey also found that aside from regular discussions, 53% of advisors said they were hosting group sessions on trending investment topics, market updates, and other subjects at least quarterly; 75% said they were doing it annually.
"Considering their widespread preference for face-to-face interaction, advisors must leverage workshops and group informational sessions to provide valuable insight in-person on important issues, and thereby ensure that their client relationships are more fruitful and rewarding," advised John Diehl, Senior Vice President of Strategic Markets at Hartford Funds.