A new study suggests that investors feel uneasy about their advisors, but don't know exactly how they fall short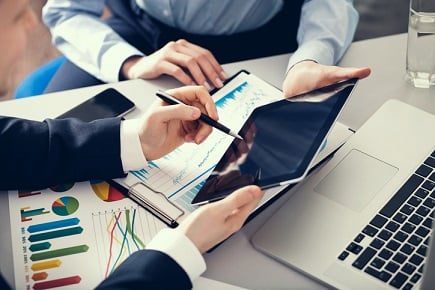 A new study suggests that while Canadian investors may be outwardly satisfied with their professional financial advisors, they might have expectations that remain unmet — which require the use of new performance indicators.
In a study of Canadians' opinions about financial advisors commissioned by financial collaboration platform provider Systelos, Environics found that only 6% were not loyal to their advisors, while only 12% they have fired one. But despite this apparent loyalty, only 47% have recommended their advisor to a relative.
"This uncovers that deep down inside, investors feel like something is off but don't know what they need to fill the void," said Systelos founder Jad Chehlawi.
When asked how their advisors earned their business, the plurality of investors said they were convinced through sample financial plans (35%), proposals (35%), or a portfolio of past performance (32%), only 15% asked for a reference from other clients, and 18% were actually allowed to "experience how [an advisor] worked before they hired them."
Fifty-nine per cent of Canadians said they were "satisfied with their returns." But upon looking into data from S&P Indices, Chehlawi found fewer than 20% of Canadian money managers had outdone the market over the past 10 years, and yet 76% of Canadian investors polled think money managers beat the market more often than they actually do.
"Investors want to believe that their advisors are bringing them value by beating the market," Chehlawi said. "This creates a constant pressure to keep up with clients' expectations that can't be met...at least until they find other markers of performance."
The fact that 74% of advisors are not engaging their clients in all aspects of their financial lives is another pitfall. Only 19% of investors reported getting help on tax planning from their advisors, while only 16% said they get insurance advice, and just 10% said their advisor provides assistance on wills and other legal documents.
Chehlawi said: "How can [investment advisors] effectively protect their clients and make long-term decisions with such large blind spots?"
With 65% of Canadian investors wanting to collaborate on decisions with their advisor, sharing more about their financial situation shouldn't pose a huge concern. But that would still leave the problem of transparency from the advisors' end, as 77% of investors are reportedly unable to track their advisors' work in real time.
Given most money managers' failure to outperform the market, Chehlawi suggested that advisors should be evaluated based on new performance markers, including:
A deeper discovery process to help navigate financial trade-offs in client's lives;
Real-time digital access to the advisor and to curated financial strategies; and
Connectivity to other financial experts so all aspects of one's financial life can be coordinated.
Related stories: