Strategic alignment of three businesses aims to provide clients a more continuous advice delivery experience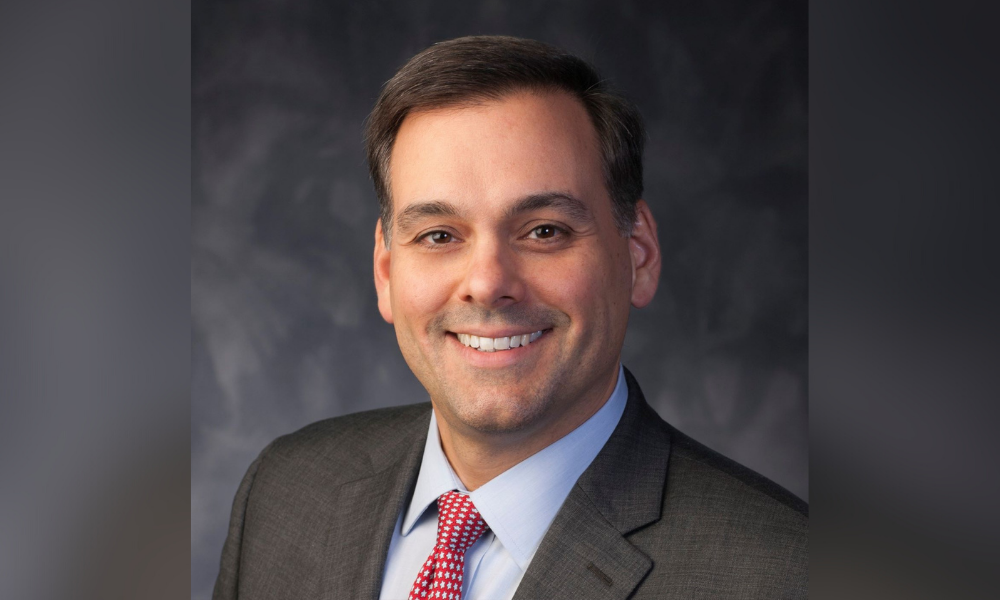 As a storied Canadian company, Manulife has a history that dates back about 135 years in Canada. Its subsidiary, Manulife Investment Management has built upon that solid foundation of business and is now in a phase of accelerating growth. Its leadership team is continually focused on finding new ways to improve, as it did last year when it considered a refresh of its Canadian wealth and asset management strategy.
"We asked ourselves, how can we better leverage our strengths to unlock new opportunities to drive overall growth for Manulife," says Leo Zerilli, Head of Wealth and Asset Management, Canada at Manulife Investment Management. "By taking a broader look at our organization, what we quickly identified was the untapped potential within our existing Advice businesses."
Ultimately, that process led them to look at Manulife Private Wealth, the company's high-net-worth advice business; Manulife Securities, its independent dealer; and PlanRight, its division that focuses on providing advice to retirement plan members who are in-plan as well as those who would like to roll out of the plan upon retiring or leaving their employer.
All three channels already have robust businesses, but the company believes more efficiencies and value can be unlocked from aligning them. After considering multiple aspects of their operations including technology, customer engagement, and the diversity of financial products and services provided, Manulife Investment Management refreshed its strategy in Canada, beginning in 2021, and progressing this year by bringing together those three businesses under one new advice model.
As part of that strategic refresh, Richard McIntyre was announced as the new President and CEO of Manulife Securities in March, succeeding Rick Annaert. McIntyre is now one of three leaders directly reporting to Zerilli under the new advice model, the other two being Glen Brown, who is Head the Manulife Private Wealth Business; and Eddy Levy, Head of Canada Advice, Retirement.
"We are also creating a new way of operating our business, so our advisors and clients have a seamless experience as they work with us," Zerilli says. "So we created a new position, Head of Continuous Delivery. Camille Stewart leads our continuous delivery effort, and we're building up the team around her to be able to follow through on our objectives."
If last year was about building the strategy and creating broad alignment around its objectives, this year is about execution. Now, Zerilli says, the organization's focus in Canada is to ensure that it's servicing clients and empowering its advisors properly, while iterating to further improve the client experience and support advisor growth.
"We're in the midst of building up teams with talent from inside and outside of the organization to help us execute on the vision," Zerilli says. "It's an aggressive, transformational vision, and I think it will make a big difference for the organization. But again, execution excellence is incredibly important in this phase of our growth."
For Zerilli, talent is a make-or-break piece of Manulife Investment Management's growth agenda. Not only must the organization bring in the right people, but it must also put them in position to succeed in their roles. From there, it becomes a matter of looking at the solutions and experiences that the organization provides its clients and advisors and making sure they're delivering as expected.
"Our first focus is going to be on making it easier to do business with us. That includes examining the factors around the service experience – working with our advisors on how they bring clients on board, how they service those clients, how they interact with them on a regular basis, and what type of solutions they offer to them," Zerilli says. "We're also concentrating on the client's ability to access the information when they need it, and to interact with their advisors the way they need to and when they need to."
The new advice model also puts the company in good position, considering the pressure to provide comprehensive wealth management continues to rise across the industry. Within Canada, the company is able to draw on investment expertise through commentary by its Chief Economist Frances Donald and investment teams, as well as other experts who can speak to tax and estate planning questions. It's also able to look to other jurisdictions and leverage learnings from abroad to address the need for alternative investments, ESG, and other emerging concerns.
"There's a lot of intelligence that I think we can bring to bear, which can be very meaningful for our advisors and clients as we look to grow our Advice business," Zerilli says.