Canadian private equity activity is set to sag in 2016, but the value of venture capital deals has increased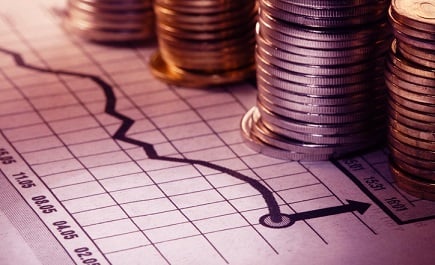 The year is not yet over, but analysts are already calling it a bad one for private equity, with the sector on pace for a 24% decrease in value and a 19% decrease in number of transactions compared to 2015, according to a
Financial Post
article.
Citing numbers from capital research firm Pitchbook, the article said that Canada's private equity slowdown mirrors trends in other regions. Total value from Canadian private equity deals in 2016 has been recorded at $31 billion, while last year's total was $49 billion.
One reason for the space's slide was continued volatility in the energy industry: the $3.1 billion worth of 18 energy deals closed through the end of October is but a fraction of 2015's $7.1 billion spread over 36 transactions. While there was growth in private equity deal growth in Q2 and Q3 of 2016, with Q3 seeing 71 deals worth an aggregate $13 billion being closed, Q4 deal-making has been slow to start. The most active Canadian private equity investors were Hellman & Friedman LLC, PennanrPark Investment Corporation and Thomas H. Lee Partners LP, which invested in three deals each.
Canada's exit trends mirror those in the US, with private equity-backed exits set to drop 16% compared to 2015. The first ten months yielded only 65 sponsor-backed exits done to completion, much less than the 103 from 2015.
The sluggish pace in exits has not translated into decreased value: in Canada, $26 billion worth was transacted by end of October, exceeding the $18 billion total in exit transactions for the whole of 2015.
The venture capital market, meanwhile, has reached a record high for Canada, with $2.11 billion in deals through end of October exceeding the total deployment for 2015. But similar to the broader trend in private equities, deal-making has slowed: the 296 deals completed by the end of October putting the sector on pace to achieve only 75% of its total for 2015. Exit activity has also been anemic, with only 37 exits being completed through October 2016 – putting the sector on pace for the lowest number of venture capital exits since 2009.
According to Pitchbook, the incoming Trump administration's handling of allies abroad will be a concern for Canada. "[A] favorable tax position currently allows Canadian Public Pensions to invest in U.S. companies without paying capital gains taxes on either side of the border," said Pitchbook analyst Nizar Tarhuni. "However, if the incoming U.S. administration successfully renegotiates trade deals with its North American partners, cross-border PE activity could be negatively affected."
Related stories:
BDC investment arm announces plans for $135-million VC fund
New managing partner named for private equity firm