Findings from neighbourhood financial health index shine spotlight on cities that are 'living on the edge'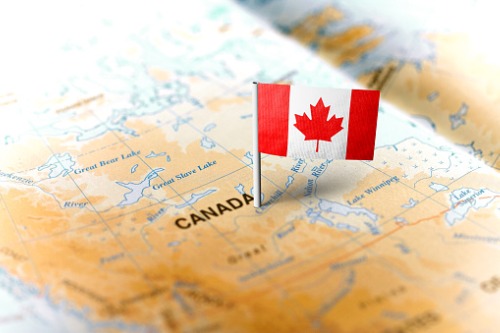 While Canada occupies a place among the world's most well-off countries on a variety of measures, national-level statistics often tell little about the reality faced by Canadian households at the city level. And that's what a new report from Prosper Canada and the Canadian Council on Social Development aims to address.
Urban Spotlight: Neighbourhood Financial Health Index findings for Canada's cities is a multi-phase research initiative sponsored by IIROC. Looking at Canada's 35 largest urban areas — those with populations surpassing 100,000 — the report ranked and grouped cities based on their overall household financial health.
"Urban Spotlight shows that our financial health is heavily influenced by where we live," said Elizabeth Mulholland, CEO of Prosper Canada. "Assets and debt, not just incomes, matter when it comes to our overall financial health."
A city's level of household financial health was determined through a handful of key city-level statistics including:
Average pre-tax household income;
Average value per household of all consumer debt;
Average value per household of all mortgage debt;
Average value per household of financial assets;
Average value per household of primary and other real estate; and
Percentage of households within neighbourhood or other geographic unit with incomes below $30,000
Calgary and Edmonton took the top spots on the index by a large margin despite having household mortgage and consumer debt levels that were worse than the national average. Victoria was the only city to perform better-than-average on five NFHI indicators, with mortgage debt levels being the exception.
With high income and wealth levels offset by high debt levels, five cities were characterized as "living large." Those include Calgary, Kelowna, and Guelph, as well as Toronto and Vancouver, which were the most extreme examples.
The study put nine cities under the "living challenged" umbrella based on their below-average income, wealth, and debt, along with higher poverty rates. Within that category were select cities in Quebec, as well as Halifax, Peterborough, Thunder Bay, and Windsor.
Another five cities — Moncton, Saint John, Belleville, Brantford and St. Catherine's-Niagara — were characterized as "living constrained": similar to "living challenged" cities, they stand apart because of their lower-than-average poverty levels.
Cities described as "living on the edge," meanwhile, typically had good average income, but also high debt and low savings levels that leave them highly exposed to future interest-rate increases and economic downturns. Among those cities is St. John's, which was also notable for being the only one among all 35 areas surveyed to have better-than-average levels of income and poverty.
The study also found 10 cities with total debt-to-income ratios greater than 150%: Saskatoon, Calgary, Guelph, Victoria, Kelowna, Barrie, Oshawa, Toronto, Abbotsford-Mission and Vancouver.
"This report provides important insight into Canadians' financial health – which is of great value to regulators, policymakers and those working with Canadians to help them make investment decisions," said Lucy Becker, IIROC vice-president of Public Affairs and Member Education Services.