The cost of living in five Canadian cities are among the highest globally according to an analysis by Mercer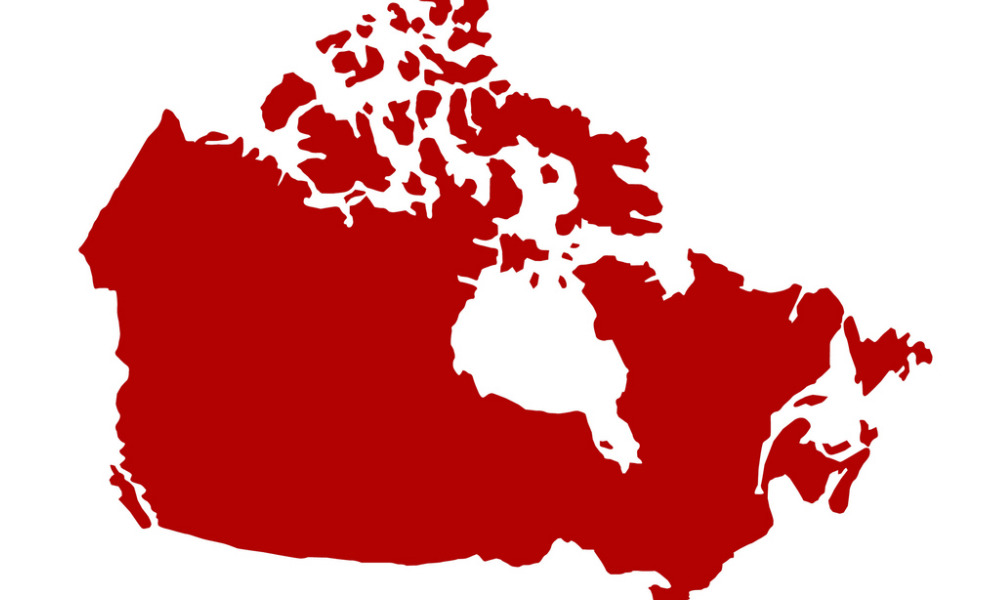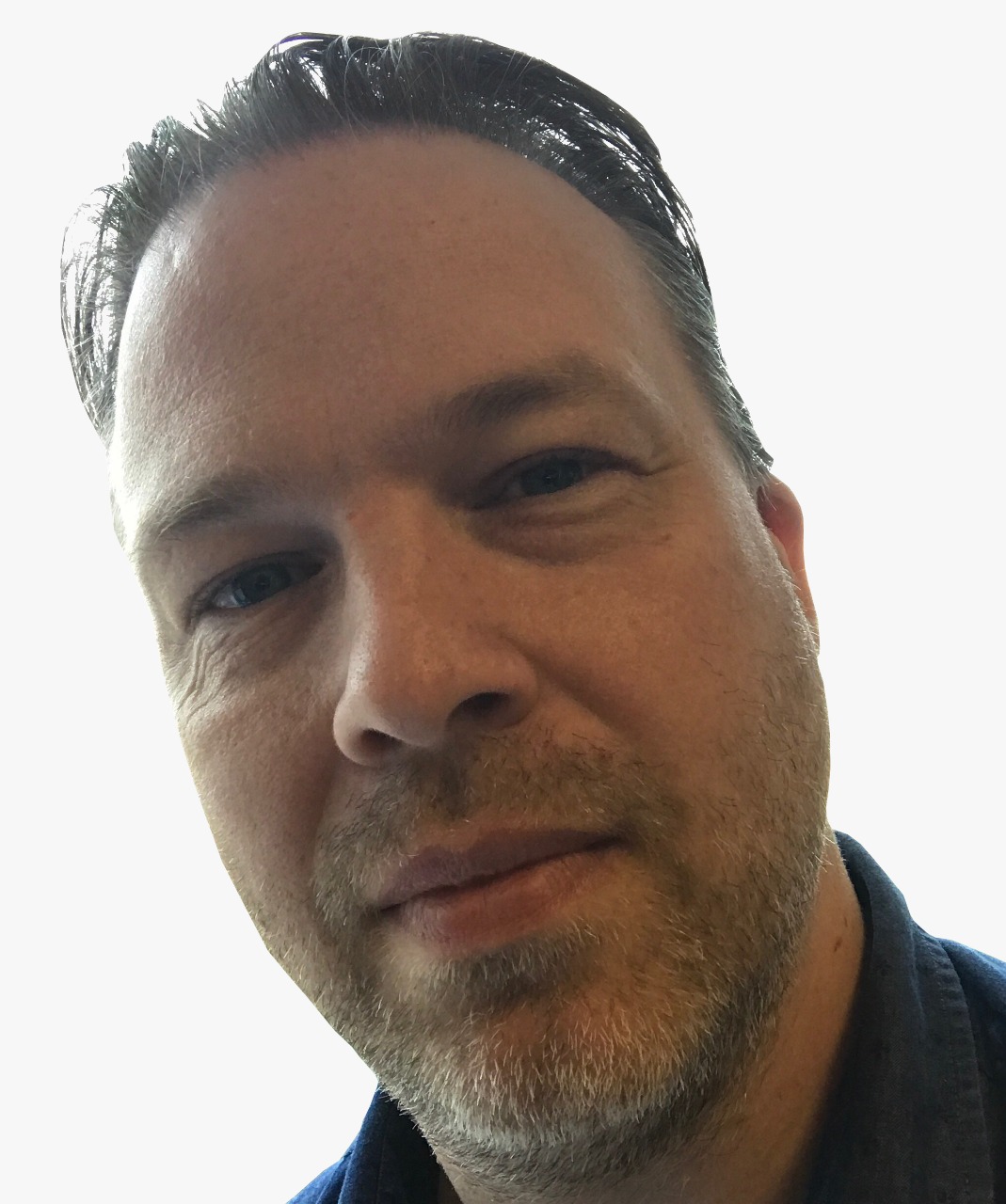 With inflation outpacing wage increases, the cost-of-living in Canadian cities is a struggle for many, but how do they fare compared to global peers?
A new analysis of the world's most expensive cities includes several in Canada, but only one appears in the top 100 according to Mercer's annual Cost of Living Survey.
The survey considers factors including housing, transportation, food, clothing, household goods, and entertainment in hundreds of cities across the world.
Hong Kong is ranked as the most expensive in the 2022 report, followed by four cities in Switzerland (Zurich, Geneva, Basel, and Bern) with Tel Aviv, New York City, Singapore, Tokyo, and Beijing completing the top 10.
Canada's rankings
The five Canadian cities included in the list of 227 cities, are relatively inexpensive with Toronto the only one to appear in the top 100 (at 89), followed by Vancouver (108), Montreal (125), Ottawa (132), and Calgary (141).
"Although Canada continues to be a relatively affordable place to live and an attractive destination for remote workers, like other advanced economies, it is seeing significant price increases in goods and services," said Nicole Stewart, principal, Career at Mercer Canada. "In a highly inflationary environment where organizations and individuals have increased flexibility around their work locations, employers will need to ensure they have effective and responsive compensation and talent strategies to address the cost-of-living concerns of mobile employees."
The Mercer listings are designed to help corporations plan their workforce compensation, relocation, and global expansion strategies.
Mercer 2022 Cost of Living Ranking
| Rank | CITY | COUNTRY |
| --- | --- | --- |
| 1 | HONG KONG | HONG KONG (SAR) |
| 2 | ZURICH | SWITZERLAND |
| 3 | GENEVA | SWITZERLAND |
| 4 | BASEL | SWITZERLAND |
| 5 | BERN | SWITZERLAND |
| 6 | TEL AVIV | ISRAEL |
| 7 | NEW YORK CITY, NY | UNITED STATES |
| 8 | SINGAPORE | SINGAPORE |
| 9 | TOKYO | JAPAN |
| 10 | BEIJING | CHINA |
| 11 | COPENHAGEN | DENMARK |
| 12 | SHANGHAI | CHINA |
| 13 | SHENZHEN | CHINA |
| 14 | SEOUL | SOUTH KOREA |
| 15 | LONDON | UNITED KINGDOM |
| 16 | NASSAU | BAHAMAS |
| 17 | LOS ANGELES, CA | UNITED STATES |
| 18 | GUANGZHOU | CHINA |
| 19 | SAN FRANCISCO, CA | UNITED STATES |
| 20 | HONOLULU, HI | UNITED STATES |
| 21 | VIENNA | AUSTRIA |
| 22 | QINGDAO | CHINA |
| 23 | BANGUI | CENTRAL AFRICAN REPUBLIC |
| 24 | LIBREVILLE | GABON |
| 25 | AMSTERDAM | NETHERLANDS |
| 26 | NANJING | CHINA |
| 27 | OSLO | NORWAY |
| 28 | TAIPEI | TAIWAN |
| 29 | WASHINGTON, DC | UNITED STATES |
| 30 | BOSTON, MA | UNITED STATES |
| 31 | DUBAI | UNITED ARAB EMIRATES |
| 32 | MIAMI, FL | UNITED STATES |
| 33 | MUNICH | GERMANY |
| 34 | BUSAN | SOUTH KOREA |
| 35 | PARIS | FRANCE |
| 36 | CHICAGO, IL | UNITED STATES |
| 37 | OSAKA | JAPAN |
| 38 | VICTORIA | SEYCHELLES |
| 39 | BRUSSELS | BELGIUM |
| 40 | SHENYANG | CHINA |
| 41 | DJIBOUTI | DJIBOUTI |
| 42 | ATLANTA, GA | UNITED STATES |
| 43 | HELSINKI | FINLAND |
| 44 | CHENGDU | CHINA |
| 45 | SEATTLE, WA | UNITED STATES |
| 46 | BERLIN | GERMANY |
| 47 | THE HAGUE | NETHERLANDS |
| 48 | MILAN | ITALY |
| 49 | DUBLIN | IRELAND |
| 50 | YOKOHAMA | JAPAN |
| 51 | NAGOYA | JAPAN |
| 52 | LUXEMBOURG | LUXEMBOURG |
| 53 | KINSHASA | THE DEMOCRATIC REPUBLIC OF THE CONGO |
| 54 | NOUMEA | NEW CALEDONIA |
| 55 | LAGOS | NIGERIA |
| 56 | CHONGQING | CHINA |
| 57 | ROME | ITALY |
| 58 | SYDNEY | AUSTRALIA |
| 59 | HAMBURG | GERMANY |
| 60 | PRAGUE | CZECH REPUBLIC |
| 61 | ABU DHABI | UNITED ARAB EMIRATES |
| 62 | FRANKFURT | GERMANY |
| 63 | XIAN | CHINA |
| 64 | LUANDA | ANGOLA |
| 65 | DAKAR | SENEGAL |
| 66 | EDINBURGH | UNITED KINGDOM |
| 67 | MELBOURNE | AUSTRALIA |
| 68 | ABIDJAN | CÔTE D'IVOIRE |
| 69 | SUZHOU | CHINA |
| 70 | PHILADELPHIA, PA | UNITED STATES |
| 71 | STUTTGART | GERMANY |
| 72 | SAN JUAN | PUERTO RICO |
| 73 | WUHAN | CHINA |
| 74 | BRAZZAVILLE | THE REPUBLIC OF CONGO |
| 75 | DALLAS, TX | UNITED STATES |
| 76 | CONAKRY | GUINEA REPUBLIC |
| 77 | DOUALA | CAMEROON |
| 78 | BARCELONA | SPAIN |
| 79 | RIGA | LATVIA |
| 80 | N'DJAMENA | CHAD |
| 81 | DUSSELDORF | GERMANY |
| 82 | PITTSBURGH, PA | UNITED STATES |
| 83 | MINNEAPOLIS, MN | UNITED STATES |
| 84 | BRISBANE | AUSTRALIA |
| 85 | HOUSTON, TX | UNITED STATES |
| 86 | GLASGOW | UNITED KINGDOM |
| 87 | STOCKHOLM | SWEDEN |
| 88 | POINTE-A-PITRE | GUADELOUPE (FRANCE) |
| 89 | TORONTO | CANADA |
| 90 | MADRID | SPAIN |
| 91 | PORTLAND, OR | UNITED STATES |
| 92 | TAICHUNG | TAIWAN |
| 93 | ABERDEEN | UNITED KINGDOM |
| 94 | BIRMINGHAM | UNITED KINGDOM |
| 95 | AUCKLAND | NEW ZEALAND |
| 96 | LYON | FRANCE |
| 97 | PERTH | AUSTRALIA |
| 98 | DHAKA | BANGLADESH |
| 99 | LEIPZIG | GERMANY |
| 100 | YAOUNDE | CAMEROON |
| 101 | ST. LOUIS, MO | UNITED STATES |
| 102 | ADELAIDE | AUSTRALIA |
| 103 | RIYADH | SAUDI ARABIA |
| 104 | CANBERRA | AUSTRALIA |
| 105 | BRATISLAVA | SLOVAKIA |
| 106 | BANGKOK | THAILAND |
| 107 | DETROIT, MI | UNITED STATES |
| 108 | VANCOUVER | CANADA |
| 109 | LISBON | PORTUGAL |
| 110 | TOULOUSE | FRANCE |
| 111 | JEDDAH | SAUDI ARABIA |
| 112 | CLEVELAND, OH | UNITED STATES |
| 113 | KAOHSIUNG | TAIWAN |
| 114 | BUENOS AIRES | ARGENTINA |
| 115 | AMMAN | JORDAN |
| 116 | NUREMBERG | GERMANY |
| 117 | MANAMA | BAHRAIN |
| 118 | BAMAKO | MALI |
| 119 | MUSCAT | OMAN |
| 120 | WELLINGTON | NEW ZEALAND |
| 121 | BELFAST | UNITED KINGDOM |
| 122 | MANILA | PHILIPPINES |
| 123 | MONTEVIDEO | URUGUAY |
| 124 | LOME | TOGO |
| 125 | MONTREAL | CANADA |
| 126 | ATHENS | GREECE |
| 127 | MUMBAI | INDIA |
| 128 | COTONOU | BENIN |
| 129 | HARARE | ZIMBABWE |
| 130 | SANTIAGO | CHILE |
| 131 | KUWAIT CITY | KUWAIT |
| 132 | OTTAWA | CANADA |
| 133 | DOHA | QATAR |
| 134 | PHNOM PENH | CAMBODIA |
| 135 | PORT OF SPAIN | TRINIDAD & TOBAGO |
| 136 | GUATEMALA CITY | GUATEMALA |
| 137 | OUAGADOUGOU | BURKINA FASO |
| 138 | NIAMEY | NIGER |
| 139 | SAN JOSE | COSTA RICA |
| 140 | TALLINN | ESTONIA |
| 141 | CALGARY | CANADA |
| 142 | HAVANA | CUBA |
| 143 | CASABLANCA | MOROCCO |
| 144 | BUJUMBURA | BURUNDI |
| 145 | LJUBLJANA | SLOVENIA |
| 146 | ACCRA | GHANA |
| 147 | ABUJA | NIGERIA |
| 148 | VILNIUS | LITHUANIA |
| 149 | MEXICO CITY | MEXICO |
| 150 | HANOI | VIETNAM |
| 151 | JAKARTA | INDONESIA |
| 152 | PANAMA CITY | PANAMA |
| 153 | KINGSTON | JAMAICA |
| 154 | CAIRO | EGYPT |
| 155 | NEW DELHI | INDIA |
| 156 | QUITO | ECUADOR |
| 157 | VIENTIANE | LAO PEOPLE'S DEMOCRATIC REPUBLIC |
| 158 | BUCHAREST | ROMANIA |
| 159 | ZAGREB | CROATIA |
| 160 | NAIROBI | KENYA |
| 161 | TIRANA | ALBANIA |
| 162 | RABAT | MOROCCO |
| 163 | HO CHI MINH CITY | VIETNAM |
| 164 | DAR ES SALAAM | TANZANIA |
| 165 | LIMASSOL | CYPRUS |
| 166 | KAMPALA | UGANDA |
| 167 | MAPUTO | MOZAMBIQUE |
| 168 | SAO PAULO | BRAZIL |
| 169 | NOUAKCHOTT | MAURITANIA |
| 170 | SOFIA | BULGARIA |
| 171 | PORT-AU-PRINCE | HAITI |
| 172 | LIMA | PERU |
| 173 | SANTO DOMINGO | DOMINICAN REPUBLIC |
| 174 | WARSAW | POLAND |
| 175 | BELGRADE | SERBIA |
| 176 | RIO DE JANEIRO | BRAZIL |
| 177 | CHENNAI | INDIA |
| 178 | BENGALURU | INDIA |
| 179 | BANDAR SERI BEGAWAN | BRUNEI |
| 180 | BUDAPEST | HUNGARY |
| 181 | KUALA LUMPUR | MALAYSIA |
| 182 | SAN SALVADOR | EL SALVADOR |
| 183 | COLOMBO | SRI LANKA |
| 184 | BLANTYRE | MALAWI |
| 185 | MONTERREY | MEXICO |
| 186 | BAKU | AZERBAIJAN |
| 187 | WROCLAW | POLAND |
| 188 | ANTANANARIVO | MADAGASCAR |
| 189 | TEGUCIGALPA | HONDURAS |
| 190 | KRAKOW | POLAND |
| 191 | PORT LOUIS | MAURITIUS |
| 192 | HYDERABAD | INDIA |
| 193 | JOHANNESBURG | SOUTH AFRICA |
| 194 | CAPE TOWN | SOUTH AFRICA |
| 195 | ASUNCION | PARAGUAY |
| 196 | LA PAZ | BOLIVIA |
| 197 | YEREVAN | ARMENIA |
| 198 | YANGON | MYANMAR |
| 199 | LUSAKA | ZAMBIA |
| 200 | BRASILIA | BRAZIL |
| 201 | PUNE | INDIA |
| 202 | BANJUL | GAMBIA |
| 203 | KOLKATA | INDIA |
| 204 | MINSK | BELARUS |
| 205 | BOGOTA | COLOMBIA |
| 206 | SKOPJE | MACEDONIA |
| 207 | MANAUS | BRAZIL |
| 208 | KIGALI | RWANDA |
| 209 | SARAJEVO | BOSNIA-HERZEGOVINA |
| 210 | BELO HORIZONTE | BRAZIL |
| 211 | JOHOR BAHRU | MALAYSIA |
| 212 | MANAGUA | NICARAGUA |
| 213 | WINDHOEK | NAMIBIA |
| 214 | ADDIS ABABA | ETHIOPIA |
| 215 | GABORONE | BOTSWANA |
| 216 | DURBAN | SOUTH AFRICA |
| 217 | TBILISI | GEORGIA |
| 218 | ALGIERS | ALGERIA |
| 219 | ALMATY | KAZAKHSTAN |
| 220 | TUNIS | TUNISIA |
| 221 | TASHKENT | UZBEKISTAN |
| 222 | ISTANBUL | TÜRKIYE |
| 223 | KARACHI | PAKISTAN |
| 224 | ISLAMABAD | PAKISTAN |
| 225 | DUSHANBE | TAJIKISTAN |
| 226 | BISHKEK | KYRGYZSTAN |
| 227 | ANKARA | TÜRKIYE |
Source: Mercer's 2022 Cost of Living Survey